Xur's Inventory Destiny 2 – April 19th To April 23rd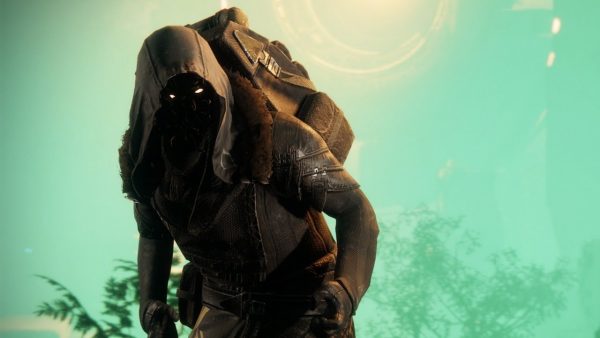 It's Easter weekend, but it's also time for The Revelry, and playing Verdant Forest. Xur has not taken any of this into account, but he's turned up on the EDZ anyway with his usual bag of tricks and Exotics. This week you can locate him skulking around the Fallen Ketch that he's quite partial to. Lets dive in and have a look at what he's selling this week.
Exotic Rocket Launcher: Wardcliff Coil – 29 Legendary Shards
We've already done our own in-depth analysis of whether Wardcliff Coil is the best Exotic Rocket Launcher. It's actually the weapon that helped Clan Redeem get the first Prestige Raid victory. We recommend checking those out before you buy it, but we'll check out the stats and perks here for you too.
The stats on Wardcliff Coil are as follows.
Rounds per Minute – 60
Blast Radius – 62
Velocity – 96
Stability – 60
Magazine Size – 1
Reload Speed – 37
Handling – 82
The hidden stats on Wardcliff Coil are as follows.
Zoom – 15
Aim Assistance – 80
Recoil Direction – 60
The Exotic perk on Wardcliff Coil, Mad Scientist, makes the weapon fire a volley of rockets instead of just one. The only other perk you'll definitely see on it, Mechanized Autoloader, automatically reloads it when you pick up ammo.
Exotic Hunter Chest Armour: Raiden Flux – 23 Legendary Shards
This base game armour boosts either Mobility or Resilience. The Exotic perk, Synapse Junctions, increases the duration and damage output of Arc Staff with the more quick successive attacks you land. Very powerful for those who main an Arc Hunter build.
Exotic Titan Chest Armour: Hallowfire Heart – 23 Legendary Shards
Some more base game armour,boosting Mobility or Resilience. The Exotic perk, Sunfire Furnace, improves the recharge rate of Solar abilities. While you Super is fully charged the recharge rate of Solar abilities is greatly increased.
Exotic Warlock Leg Armour: Lunafaction Boots – 23 LegendaryShards
The final piece of armour this week is also base game, boosting either Resilience or Recovery. The Exotic perk, Alchemical Etchings, gives Rifts an additional ability that automatically reload your ally's weapons. If that Rift is empowered it will make weapons effective over longer ranges.
The armour this week is abysmal, but Wardcliff Coil is definitely worth picking up. Make sure you get whatever you need for your Exotic collection because you never know when you'll see these again.
Xur is of course selling a new Invitation of the Nine. If you've completed Invitation of the Nine week 1, week 2, week 3, week 4, and week 5 then you can pick up week 6 this week. We'll have a guide for how to complete it up over the weekend.
Let us know what you pick up this week from Xur in the comments.
Destiny 2: Devils Ruin Review