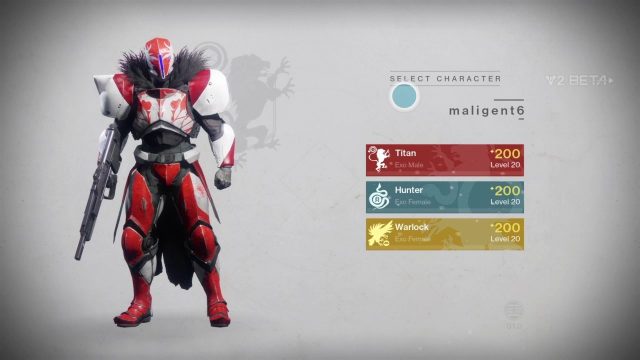 A report over the weekend showed some evidence behind the thoughts that Sony blocked the cross-platform transfer of characters between Destiny 1 and Destiny 2. So if you had a character in Destiny 1 on Xbox 360 and wanted to transfer them to Playstation 4 in Destiny 2, it could be Sony's fault that you weren't able to.
In a recent episode of the Splitscreen Podcast, Kotaku reported Jason Schreier said that Bungie were enthusiastic about making cross-platform character transfer possible during Destiny 2's development. However, the exclusivity deal the developer had with Sony apparently prevented this feature from being possible.
Schreier said that he had heard that Bungie wanted to do cross-platform character between PS4 and PC, prior to the release of Forsaken. He added that Sony wanted Destiny 2 to be associated with Playstation 4, and didn't care if this move annoyed Guardians somewhat.
Sony aren't exactly known for being an enabler of cross-platform gaming. Only last year they were ridiculed for being the only platform holder to not allow cross-platform multiplayer on Fortnite, which they remedied after dragging their heels for a time.
Today Sony is a different beast. They're trying to please their fans by doing what they want, because we no longer live in a world where being inflexible as a company will go without complaints.
While Bungie may have broken ties with Activision, they're still presumably under some sort of contractual agreement with Sony. Still weapons are released first for Playstation 4 Guardians, and then for the wider community a year after. This has created a rift between those on Playstation 4 and the rest of the community, but not much. The rift wasn't helped by the recent issue with Wavesplitter becoming available for PC and Xbox Guardians.
I play Destiny 2 on Playstation 4, and I can see why the Sony exclusivity deal may be frustrating for some. But I also know that I chose to get the game for Playstation 4 over any other platform because that's my platform of choice. If Guardians want to be the first to get exclusive content then they should probably choose to play the game on that platform if they can.
I have no idea how long the exclusivity deal between Sony and Bungie might be in place for, but I suspect it covers a number of games, rather than a period of time. To be honest Destiny 3 will probably still have this Sony exclusivity deal in place, but that doesn't mean that Bungie can't buy their way out of it like they did their partnership with Activision Blizzard.
Let us know what you think of this in the comments.
Image Source: YouTube