Xur's Inventory Destiny 2 – September 28th To October 1st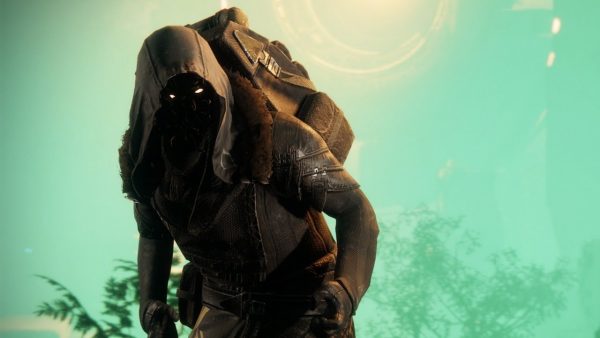 Xur is back again and he's brought more Exotic items for you to purchase and use throughout the Destiny universe. You might be looking for something to give you an edge in Breakthrough mode in the Crucible, or just help you grind through Gambit until you've grabbed the beginning of the quest for Malfaesance, either way he's got something for you this week.
Exotic Auto Rifle: Sweet Business – 29 Legendary Shards
Sweet Business is a brilliant Auto Rifle, and one of the most iconic in the Destiny universe. We've looked at it in detail before here but that was previous to the random roll implementation that now affects all Exotic weapons.The stats on Sweet Business are; Impact 18, Range 37, Stability 46, Reload Speed 10, Handling 10, Magazine Size 45, and Round Per Minute 350. The hidden stats are; Zoom 16, Inventory Size 80, Aim Assistance 80, and Recoil Direction 100.
The perks on this weapon will now be rolled, so we can't be certain of what it will have apart from the Exotic perk, Payday, which provides a larger magazine, and increases accuracy when you fire from the hip. The other perk we can be pretty sure of is Business Time, since it probably won't appear on another weapon with that name, which boost the Range and Rate of Fire of Business time the longer you hold down the trigger. It also automatically loads any ammo you pick up.
Exotic Hunter Gauntlets: Aeon Swift – 23 Legendary Shards
These Gauntlets are from the Curse of Osiris expansion, and look pretty amazing in a Warframe kind of way. They boost Mobility, Resilience, or Recovery. The Exotic perk, Aeon Energy, grants Grenade energy to Warlocks, Barricade energy to Titans, and Dodge energy to Hunters when you dodge. Other allies will receive a fraction of the shared energy.
Exotic Titan Chest Armour: Hallowfire Heart – 23 Legendary Shards
This armour greatly boosts Mobility or boosts Resilience. The Exotic perk, Sunfire Furnace, improves the recharge rate on Solar abilities. It also greatly improves your recharge rate while your Super is fully charged.
Exotic Warlock Gauntlets: Winter's Guile – 23 Legendary Shards
These Gauntlets boost Recovery greatly, and the Exotic perk, Warlord's Sigil, increases your melee damage when you kill an enemy with a melee attack.
Overall these are some basic, but very powerful Exotic items on sale this week. Sweet Business is a beast of a weapon, but really needs to have some skill behind it before you opt for using it in the Crucible as your go to weapon. If you're struggling for items to choose then consult your collection and get something you don't have, you never know when it'll be on sale again. Let us know what you pick up in the comments.
Destiny 2: Devils Ruin Review