Xur's Inventory Destiny 2 – September 21st To 24th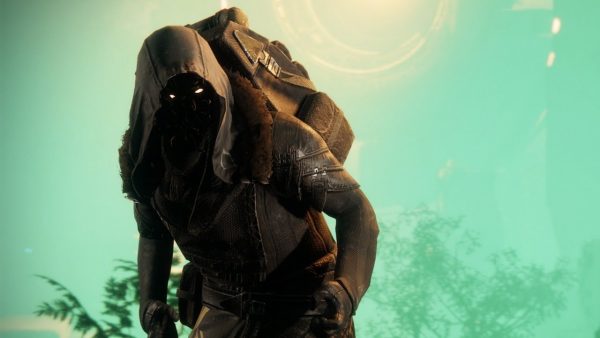 Xur has returned to offer his goods and services for the weekend, and they're pretty important if you're looking to collect all the Exotics in the game. This week we've got some good looking Armour and a really great weapon, so let's dive into what they are and you can see what you want to spend those Legendary Shards on.
Exotic Hand Cannon: Crimson – 29 Legendary Shards
Crimson is one of my personal favourite weapons, and with a PVP rank of 14 it's easy to say that most Guardians prefer to use it too. We've actually already done our own analysis of whether Crimson is the best Hand Cannon in Destiny 2, so check that out if you want to know more. For now we'll give you a decent overview.
Crimson has an impact of 92, Range of 60, Stability of 82, Reload Speed of 64, Handling of 50, Magazine Size of 15, and fires 415 Rounds Per Minute. The hidden stats are; Zoom of 14, Inventory Size of 100, Aim Assistance of 75, and Recoil Direction of 55. All of these stats are pushing it towards the top end, and the perks only raise it up even further.
The Exotic perk, Banned Weapon, makes Crimson fire a 3 round burst instead of the usual single shot of a Hand Cannon. The rest of the perks are; Smallbore, which increases Range and Stability, Accurized Rounds, which increases Range, Cruel Remedy, which heals the user with each kill, and refills the magazine with each precision kill, and finally Heavy Grip, which increases Stability, and decreases Handling Speed.
Overall these perks really boost the weapon even more, particularly with the healing benefits and the full magazine upon each precision kill. This could lead to an endless assault on hordes of enemies if the Guardian using Crimson is any good.
Exotic Titan Helmet: Khepri's Horn – 23 Legendary Shards
This mad bug-like Helmet comes from the Curse of Osiris expansion, but with all the disgust it might induce it does look quite cool. The Helmet increases either Resilience or Recovery, and the Exotic perk, Solar Rampart, recharges your Barricade with each Solar kill. You Barricade will also unleash a blast of Solar energy when summoned.
Exotic Hunter Leg Armour: St0mp-EE5 – 23 Legendary Shards
This Leg Armour is my personal favourite from the Destiny 2 base game collection. If you love moving quickly then these are definitely for you. St0mp-EE5 increases Mobility greatly and the Exotic perk, Hydraulic Boosters, increases your Guardian's sprint speed and the distance they slide. It also improves all the jumps, which are High Jump, Strafe Jump, and Triple Jump.
Exotic Warlock Helmet: Verity's Brow – 23 Legendary Shards
This is a very odd looking Helmet, but that's because it's from the Warmind expansion and sadly it's on the Hive side of things. Verity's Brow increases Recovery greatly and the Exotic perk, The Fourth Magic, boosts grenade recharge rates for you and allies nearby when you make energy weapon kills.
Of all of the Exotics on sales this week I would recommend both Crimson and St0mp-EE5. I main a Hunter and cannot tell you how much I love that Leg Armour, but the weapon is also extremely useful in tight spaces. Let us know what you buy in the comments and don't forget to consider your collection when you're buying from Xur this week.
Destiny 2: Devils Ruin Review