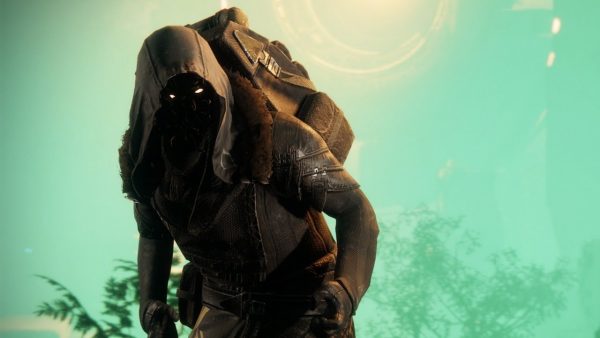 Xur is back in Destiny 2 for the very last time before Shadowkeep launches on the 1st of October 2019. You can find him on Io this week, in the back of the cave that he's usually lurking around in.
As I said, this is the last time that Xur will be in the game before Shadowkeep launches. If you want to get an easy Exotic, then do it this week before everything changes with the new expansion, and Destiny 2 New Light. Let's dive in and see what he's got.
Exotic Pulse Rifle: Vigilance Wing – 29 Legendary Shards
We've already done our own in-depth analysis of whether or not Vigilance Wing is the best Exotic Pulse Rifle. You should definitely read that before buying it this week. We'll cover the stats and perks briefly here for you too.
Stats
Rounds Per Minute – 530
Impact – 33
Range – 68
Stability – 73
Magazine – 30
Reload Speed – 46
Handling – 49
Hidden Stats
Zoom – 17
Inventory Size – 55
Aim Assistance – 60
Recoil Direction – 79
Perks
Exotic perk: Harsh Truths – Vigilance Wing fires a five round burst, unlike normal Pulse Rifles. This perk grants health regeneration and increased movement speed when a nearby ally is killed.
Last Stand – Weapon performance is improved, and health regeneration is greatly increased when the wielder is the last member of the fireteam alive.
Exotic Hunter Leg Armour: Lucky Pants – 23 Legendary Shards
The Exotic perk on Lucky Pants, Illegally Modded Holster, loads one round into the chamber of stowed Hand Cannons when the Guardian makes a precision hit. Hand Cannons also ready faster, and are more accurate immediately after being swapped to.
Exotic Titan Helmet: Helm of Saint-14 – 23 Legendary Shards
The Exotic perk on the Helm of Saint-14, Starless Night, blinds any enemies who enter your Ward of Dawn. Any allies that pass through the Ward of Dawn will gain an overshield. Sentinel Shield will also blind nearby enemies.
Exotic Warlock Helmet: Nazarec's Sin – 23 Legendary Shards
The Exotic Perk on Nazarec's Sin, Abyssal Extractors, increases ability energy recharge rate with Void damage kills.
Our Take
The Exotics on sale this week are solid, not great, but still good. If you're looking to bolster your collection of Exotics before Shadowkeep releases then this is the week to do it. If you'd rather hold onto your Legendary Shards, then do so until Xur comes to the game for the first time after the new expansion. Our recommendation is to spend them now though, because you'll easily play enough next week to earn what you need for next Friday.
Let us know what you purchase from Xur in the comments. Don't forget to check out our list of 10 weapons that you need to get a hold of before Shadowkeep launches.