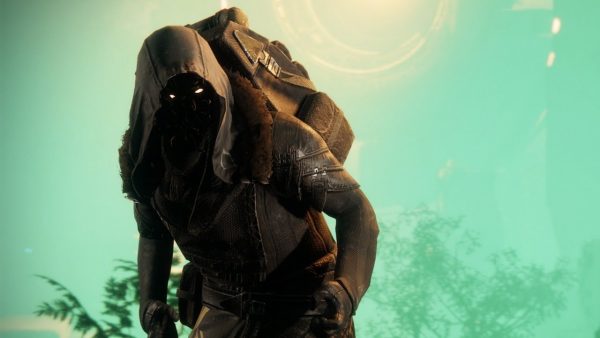 Xur is back again, and this time he's got some different Exotics for us to try out and build up our collections with. You can find him on the EDZ this week, he's near Winding Cove, high up next to a destroyed Fallen ship. Head up there, but read on first to see what he's got.
Exotic Submachine Gun: Riskrunner – 29 Legendary Shards
We haven't got a review of Riskrunner on Destiny News Hub yet, but we'll get one up over the next few days so you can get a good idea of the weapon.We'll still cover the basics here for you though.
Stats
Impact – 20
Range – 55
Stability – 60
Handling – 74
Reload Speed – 24
Rounds per Minute – 900
Magazine – 41
Hidden Stats
Aim Assistance – 50
Inventory Size – 50
Recoil Direction – 124
Zoom – 13
Perks
Intrinsic Perk: Arc Conductor – When you take Arc damage, the weapon becomes more powerful and resists Arc damage, kills will extend this overcharged state
Superconductor – When Arc Conductor is active, ypour shots have a chance to chain lightning and return ammo
Exotic Hunter Leg Armour: Fr0st-EE5s – 23 Legendary Shards
These are my personal favourite Hunter Leg Armour Exotic, added with the Warmind expansion. The Intrinsic perk, Rapid Cooldown, gives energy from sprinting, and dodging speeds up your sprint.
Exotic Warlock Leg Armour: Transversive Steps – 23 Legendary Shards
This base game leg armour looks fantastic on any Warlock. The Intrinsic perk, Strange Protractor, buffs your sprint, and after a short time of sprinting will reload your currently equipped weapon.
Exotic Titan Helmet: Eternal Warrior – 23 Legendary Shards
Another favourite Exotic of mine, and again it was added with Warmind. The Intrinsic perk, Resolute, gives you an overshield when you activate Fist of Havoc.
Our Take
This week it's really quite simple, get something for your main Guardian character. All of the Exotics are great, and they're all worth owning if you don't own them already. I will add that Riskrunner is a phenomenal weapon, but we'll have a review up soon to reassure you of that before too long. Really it is all about your collection, and getting what you need to complete it more and more with these offerings from the tentacle-faced vendor.
Let us know what you pick up in the comments.