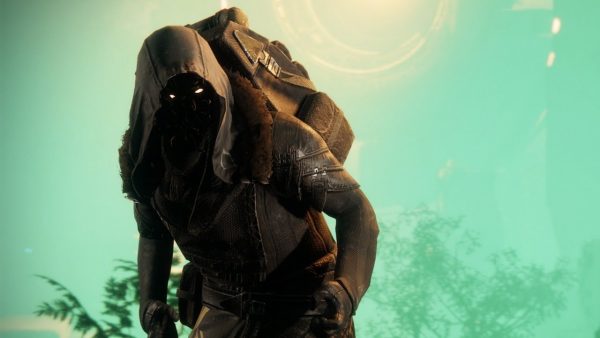 Xur has come back to us in Destiny 2 once again. This week he's hanging out in the Tower, in the Hangar of all places. Head there and check out what he's got, I'll pre-warn you that it's pretty exciting under his cloak this week. Let's dive in and see what his inventory looks like.
Exotic Auto Rifle: SUROS Regime – 29 Legendary Shards
We've already done our own analysis of whether SUROS Regime is the best Exotic Auto Rifle or not. You should definitely read that before you consider buying it this week. We'll still cover the major points of the weapon here briefly for you.
Stats
Impact – 21
Range – 60
Stability – 62
Handling – 68
Reload Speed – 76
Rounds per Minute – 600
Magazine – 27
Hidden Stats
Aim Assistance – 68
Inventory Size – 0
Recoil Direction – 50
Zoom – 16
Perks
Intrinsic Perk: SUROS Legacy – Bottom half of each magazine deals bonus damage, and has a chance to return health on kills
Spinning Up – holding down the trigger increases the rate of fire
Exotic Titan Gauntlets: Synthoceps – 23 Legendary Shards
These are a base game Exotic in Destiny 2, and they look pretty great. The Intrinsic Perk, Biotic Enhancements, increases your melee lunge range, as well as improving your melee and Super damage when surrounded.
Exotic Hunter Gauntlets: Liar's Handshake – 23 Legendary Shards
This is a fairly recent Exotic, which is why I'm so excited to see them this week. The Intrinsic Perk, Cross Counter, lets you follow up melee attacks that have hit you with an extremely powerful melee counterpunch that will also heal you. The same counterpunch is also available after your own melee attacks if you're running with an Arc Subclass.
Exotic Warlock Leg Armour: Geomag Stabilizers – 23 Legendary Shards
Once again these are relatively recent Exotics, from Forsaken. The Intrinsic Perk, Close Enough, tops off your Super energy when your Chaos Reach Super energy is almost full. Any damage you cause with Chaos Reach will also extend the Super.
Our Take
This week there are some great Exotics to be excited about. Both Liar's Handshake and Geomag Stabilizers are pretty new, and worth picking up just for that. However, with Festival of the Lost, and therefore The Haunted Forest, just around the corner, it's also worth having a big beast of an Auto Rifle at your disposal. I'd recommend picking up SUROS Regime if you don't have it anyway, but it's also going to help you work your way through enemies pretty quickly next week, right when you need it.
Let us know what you pick up in the comments.