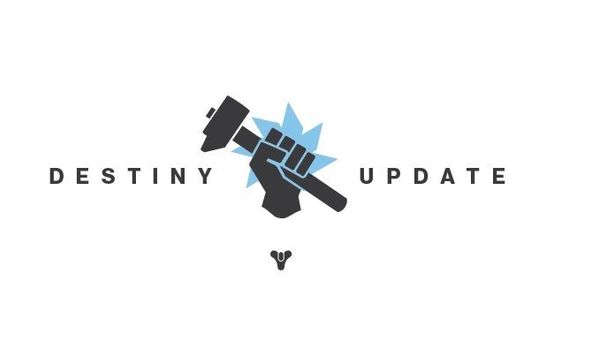 In their most recent This Week At Bungie article, Bungie gave us a little look at the patch notes for the next Destiny 2 update. We're going to go through those patch notes to see what's changing next week.
Update 2.6.1
An issue that blocked certain veteran players from unlocking Black Armory Forges, and completing the Mysterious Box quest for Izanagi's Burden, has been fixed. This has been pretty damn annoying, because now Black Armory Forges are open to everyone in Destiny 2, so not being able to unlock one of the greatest Sniper Rifles in the game is a pain in the ass.
Adding on to the last issue, another fix has been made that stopped Guardians from abandoning the Mysterious Box quest. It's now safely possible, and you can retrieve the Mysterious Box from Ada-1 in her creepy gun dungeon.
An issue that caused the Exodus Black destination not to be recovered has been fixed. If you don't get it, then go and talk to Failsafe and they'll will let you retrieve it. Once again, this is a huge issue with so many new Guardians entering the fray, so it's good to see it get fixed.
The Similar's Design Triumph hasn't been unlocking for some Guardians, but it will now retroactively unlock if you're eligible. This is an extremely tedious Triumph to complete, so anyone who has achieved it deserves the recognition.
One issue in particular that Shadowkeep Guardians will have noticed is the weekly rotation on Bounties from Eris Morn and the Lecturn of Enchantment. That wasn't supposed to be happening, but it's now going to be fixed so that Bounties are far more varied, which I really appreciate.
the final issue that we know is going to be fixed is one that caused increased load times while viewing your Guardian's loadout between destinations. I do this all the time, and I had noticed the increased load times, but part of me just thought it was Shadowkeep. I'm glad that this is getting fixed so that I can spend more time shooting and less time looking at my Hunter.
Our Take
These are some pretty essential changes, which leads me to believe that update 2.6.1 is going to be full of more of the same. It's not a bad thing when Bungie fixes loads of specific issues with certain quests, and to be honest it's only going to help the community feel better about playing. Let us know your thoughts in the comments.