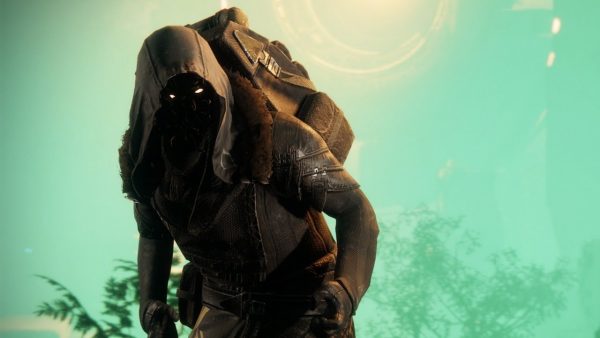 Xur is back in our lives once more, and with Iron Banner on this week it's probably worth a number of you new Guardians checking out what he has, and seeing if it'll help you out in the most competitive game mode in Destiny 2.
This week Xur is on Nessus, hanging out on Calus' Barge. Head over there now, and we'll dive into what you've got to look forward to in his inventory.
Exotic Fusion Rifle: Telesto – 29 Legendary Shards
We've already done our own in-depth look at whether or not Telesto is the best Exotic Fusion Rifle Destiny 2. You should give that a read before you buy it, but we'll jump into the grittier details here now for you. One thing of note about Telesto is that Ice-T was running with it a while back, which is a pretty great reason to have it if you ask us.
Stats
Impact – 85
Range – 42
Stability – 81
Handling – 66
Reload Speed – 82
Charge Time – 780
Magazine – 4
Hidden Stats
Aim Assistance – 46
Inventory Size – 55
Recoil Direction – 66
Zoom – 20
Perks
Exotic Perk: Unplanned Reprieve – Telesto shoots Void projectiles that stick to enemies and detonate
Harbinger's Pulse – Your equipped Kinetic and Energy weapons will be automatically reloaded with Telesto multikills
Exotic Hunter Gauntlets: Shards of Galanor – 23 Legendary Shards
These Gauntlets are a Forsaken Exotic, so you'll probably need that expansion in order to pick them up. The Exotic perk, Sharp Edges, returns Super energy from kills you make with Blade Barrage, once the Super has ended.
Exotic Titan Leg Amour: Dunemarchers – 23 Legendary Shards
These are some of the best looking boots in the game. The Exotic perk, Linear Actuators, makes your Titan sprint faster and deal chain melee damage.
Exotic Warlock Let Armour: Transverse Steps – 23 Legendary Shards
I haven't seen these boots in the game for a good long time, and they look fantastic. The Exotic perk, Strange Protractor, Buffs your sprints, and reloads weapons while sprinting.
Our Take
As with every week, it's important to get what you need for your collection. Check up on what you don't have, and complete your collection as you need to. Otherwise, we'd recommend Telesto as an incredibly useful weapon for Iron Banner. Every time you respawn you'll have ammo for it, so you'll easily rack up the kills you need.
Let us know what you pick up in the comments.