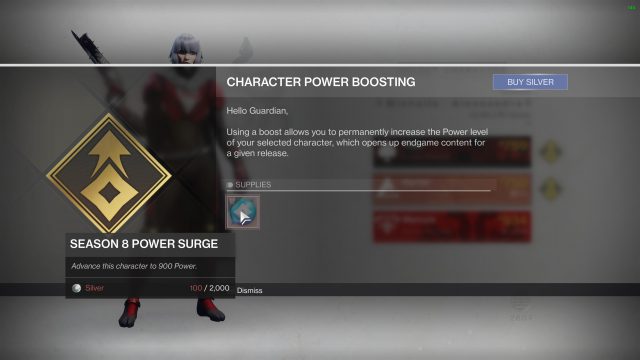 A new item has been made available for purchase in Destiny 2. It cost £20 in Silver currency, and will boost your character's Power Level to 900. But what's the point of it?
The new character boost item was added with this week's reset. It boosts characters up to Power Level 900, which is the current soft cap in Destiny 2 after the Shadowkeep expansion release. From Power Level 900, Guardians need to play through the hardest activities in Destiny 2 Shadowkeep in order to earn the more powerful gear and weapons that will push them up to the maximum Power Level of 960.
However, getting to Power Level 900 is fairly painless, in fact it's downright easy. I began Shadowkeep at around the 750 Power Level mark, and boosting myself from there to 900 took the entire time it takes to finish the Shadowkeep campaign, not very long. The gear you're awarded along the way boosts you really well, and as a result there's very little need to go out and grind for anything more powerful before jumping into the next Shadowkeep mission.
Now that even Guardians in Destiny New Light can enter areas such as the moon, they can get their characters up to Power Level 900 pretty fast too. The gear that drops there will keep pushing them up until they get to that point, but then it really is the Shadowkeep activities that will provide the gear that pushes past that point.
The other thing that's odd about this character boost, is that it doesn't allow Guardians to access activities like Vex Offensive, or Garden of Salvation, right away. Instead, a separate quest needs to be completed before those activities will open, meaning that Guardians may as well just plough through the Shadowkeep campaign along the way, and they'll get to Power Level 900 without spending £20.
Whales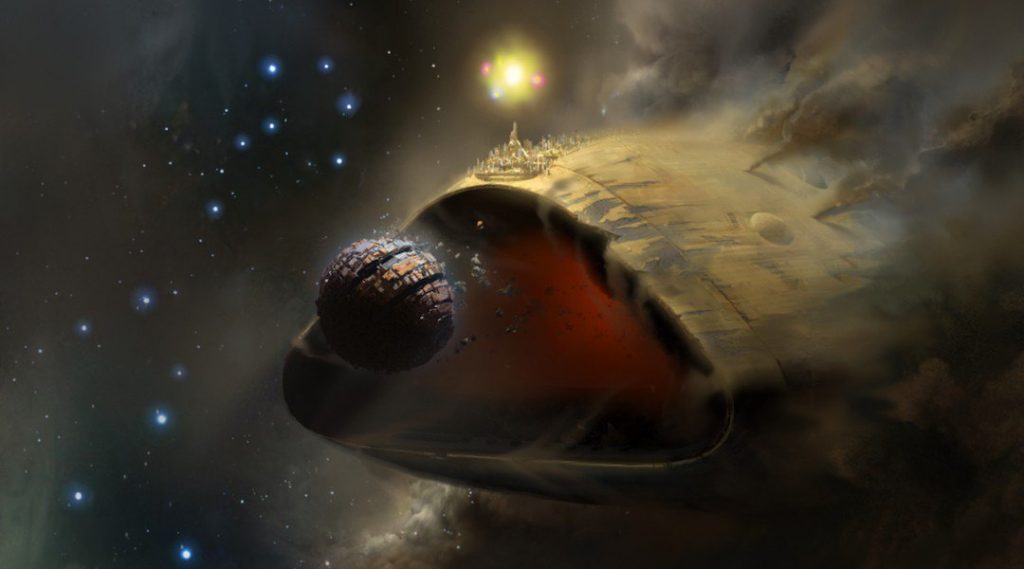 Every free-to-play game has their whales, so I guess Bungie must be making this item for them. These players in games will spend a lot of money on in-game purchases that make it easier for them to progress, even if it basically removes the need for them to play. It's an odd concept, but if someone has the money and chooses to spend it this way, it's their choice ultimately.
I find it very odd that Destiny 2 has moved in this direction slightly, but I also think it's important to offer Guardians the items they expect to see in other similar titles. The money from this, admittedly very silly, character boost will go on to fund further expansions in Destiny 2, keep employees at Bungie, and help support the game we all love.
To conclude, this item is ridiculous, but it's worth it if the end result is more Destiny 2. Let us know what you think about it in the comments.
Image Source: UpStation, Destinypedia