Xur's Inventory Destiny 2 – November 30th To December 4th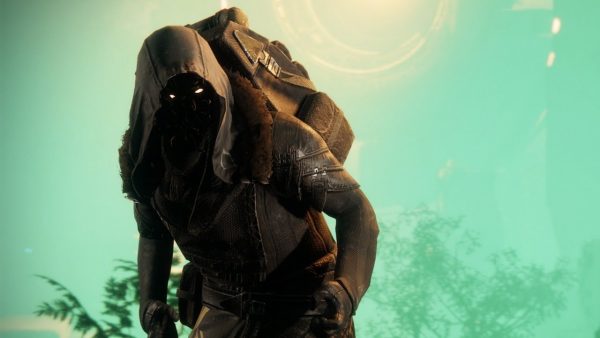 Xur has returned! If you're looking for him he's over on Nessus near Watcher's Grave. Head over and hold on to your butts because this is the first time he's appeared in the Season of the Forge. Let's take a look to see if he's got anything brand spanking new for us.
Exotic Submachine Gun: Riskrunner – 29 Legendary Shards
Riskrunner is a base game Exotic but it's no less impressive for that. The stats on it are; fires 900 Rounds Per Minute, has an Impact of 20, Range of 55, Stability of 60, Magazine Size of 37, Reload Speed of 42, and Handling of 51. The hidden stats are; Zoom of 13, Inventory Size of 50, Aim Assistance of 50, and Recoil Direction of 94.
The Exotic perk on Riskrunner, Arc Conductor, makes the weapon more powerful and helps you resist incoming Arc damage when you take Arc damage. Any kills while you're in this overcharged state will extend it. The only other perk you're going to see on Riskrunner is Superconductor, which gives you the chance to chain lightning between enemies, returning ammo, when Arc Conductor is active.
Exotic Hunter Gauntlets: Young Ahamkara's Spine – 23 Legendary Shards
These base Destiny 2 Gauntlets boost either Resilience or Recovery. The Exotic perk on them, Wish-Dragon Teeth, increases the duration and blast radius of your Tripmine Grenades. Any ability damage will grant Tripmine Grenade energy.
Exotic Titan Chest Armour: Armamentarium – 23 Legendary Shards
This armour has been appearing in Xur's inventory quite a lot lately. I'll give him the benefit of the doubt since it's a brand new season and all that. This armour boosts Recovery or greatly boosts Resilience. The Exotic perk, And Another Thing, grants you an additional Grenade charge. Don't underestimate how important an additional Grenade charge can be.
Exotic Warlock Gauntlets: Karnstein Armlets – 23 Legendary Shards
More base game Exotics for the Warlocks here, boosting either Resilience or Recovery. The Exotic perk, Vampire's Caress, restores a large amount of health instantly with melee kills, which continues to restore health in a smaller fashion after that initial kick.
Out of everything this week I really don't know what to recommend. I have to say that this is the first week I've seen Xur toting a lot of the same Exotics as he has in recent weeks for a long time, and it's disappointing. Maybe there's been an influx of new Guardians with Season of the Forge and the upcoming DLC, Black Armoury.
If you're going to pick anything please check what you need for your collection, it'll help you in the long run. Check the Destiny 2 Companion App or Braytech.org, both of which will tell you what you need in order to chase the Exotic Triumphs. Let us know how you get on in the comments.
Destiny 2: Devils Ruin Review