Destiny 2 Community Member Releases Braytech.org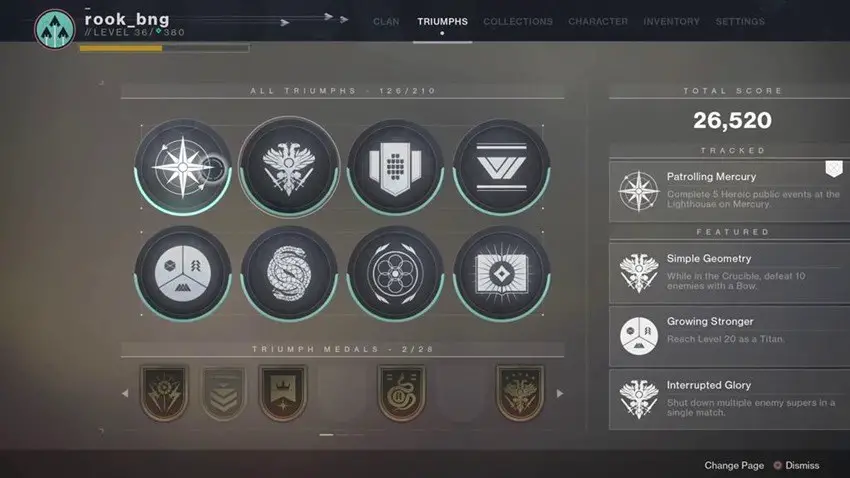 One brilliant Guardian out there has put together a brand new site through which you can track your progress across various parts of Destiny 2. The website is called Braytech.org and you should definitely check it out if you're a Guardian who wants to be able to always view what they need to do, even while they're playing the game.
Why on Earth would you need to use something like this though? All of it's trackable in other places so there's no need to add another site to the list you have already right? Well I would argue not, since you can track most of what you'll find elsewhere on multiple other platforms inside Braytech.org.
Previously the best way to track your progress was by using something like Destiny Tracker, or Destiny Ghost Tracker, both of which allow you to track specific elements of your progress, but give you no overall overview. It's this overview that I find so useful because it means I can bounce between various sections without every leaving the site, or needing to load up the Triumphs menu in the game.
Braytech.org offers you a summary of the things you still need to do. For example, your Triumphs can all be found on the summary screen, and clicking through them will take you right to the specific tasks that you need to complete in order to earn Triumph seals.
There are also trackers available for missions that you've still got to do, and you can even pull up what you need to do in order to unlock certain Exotics. I think this is really where the site comes into it's own.
Imagine you're playing Destiny 2, you've completed your daily and weekly quests, but don't feel like jumping into more Crucible matches or Strikes, you want to make some progress to a new Exotic. If you load up Braytech.org then you can see what you need to do for certain Exotics, get an idea of where you need to go and what you need to do, roughly, and then you're off.
For me the biggest barrier to tracking certain things, such as how many more nodes I need to find on Mars, is actually loading up a site of where they are so I can get to it. But with Braytech.org I find it so much easier because I can flip between various things, and go from tracking a specific Triumph to hunting for Sleeper Simulant in the blink of an eye. Let us know your thoughts in the comments.
Image Source: Nerd On! The Podcast
Destiny 2: Devils Ruin Review