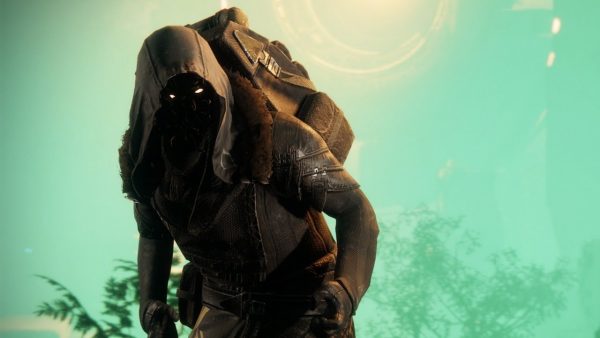 After a bit of a debacle in which he forgot a weapon last week, Xur is back in the game post-Season of Opulence release and he's changed up his location! This week you can find him on Calus' Barge in Watcher's Grave over on Nessus. Let's dive in and have a look at what he's selling.
Exotic Auto Rifle: Sweet Business – 29 Legendary Shards
We've already done our own analysis of whether Sweet Business is the best Exotic Auto Rifle. You should definitely read that before you buy the weapon, but we'll cover the stats and perks here anyway just to give you an overview. The stats on Sweet Business are as follows.
Impact – 18
Range – 42
Stability – 60
Magazine Size – 45
Reload Speed – 10
Handling – 14
The hidden stats on Sweet Business are as follows.
Zoom – 16
Inventory Size – 80
Aim Assistance – 80
Recoil Direction – 100
The Exotic perk on Sweet Business, Payday, provides a larger magazine and increased accuracy when firing from the hip. The only other perk you're likely to see, with random perks being a definite thing, is Business Time, which boosts Range and Rate of Fire on the weapon when you hold down the trigger. Any ammo pickups will also be automatically loaded into the weapon.
Exotic Hunter Chest Armour: The Sixth Coyote – 23 Legendary Shards
This is a piece of Forsaken Exotic armour, boosting Mobility, Recovery, or Resilience. The Exotic perk, Double Dodge, grants you an additional jump charge. That's a super powerful perk, I can't stress this enough, and I'd thoroughly recommend buying this one.
Exotic Titan Gauntlets: Ashen Wake – 23 Legendary Shards
This Warmind Exotic boosts Resilience. The Exotic perk, Bring the Heat, makes Fusion grenades explode on impact, and gain increased throw speed.
Exotic Warlock Gauntlets: Karnstein Armlets – 23 Legendary Shards
These may be base game Gauntlets but they are awesome, boosting Resilience or Recovery. The Exotic perk, Vampire's Caress, makes melee kills instantly restore a large portion of health, and then that effect will continue to restore health afterwards for a short time.
Invitation – 9 Legendary Shards
You can still start the Invitation of the Nine quest by purchasing the Invitation from Xur. This is a 9 week questline so if you start now you'll have it done before you know it!
This week, as with all weeks, you should go for what you don't have in your collection. I always advise this because I'm a big collector of Exotics in Destiny 2. However, this week I would strongly advise you purchase the Hunter Exotic, because that additional jump charge is a god-like power.
Let us know what you pick up in the comments.