The Next Chapter For Destiny 2 Livestream Summary
Today Bungie held a livestream covering the next chapter of Destiny 2. The stream covered the future of the game and the Shadowkeep Expansion, which leaked earlier this week. We've covered all of the details from the livestream here for you on a very high level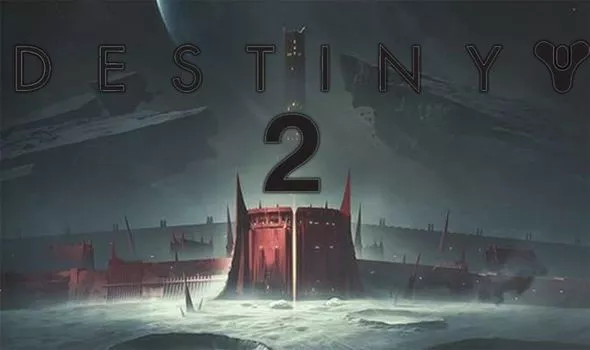 Today Bungie held a livestream covering the next chapter of Destiny 2. The stream covered the future of the game and the Shadowkeep Expansion, which leaked earlier this week. We've covered all of the details from the livestream here for you on a very high level, more details and deeper looks into what has been said today will follow.
Check out the trailer for Shadowkeep from the Google Stadia conference below and read on for more details about Bungie's livestream.
What is the future for Destiny 2?
Bungie have given us three core values for Destiny 2 in the future, what they're finally calling an MMO. The first value is to commit to the game and creating new content for it on a seasonal basis. The second value is to refocus the social aspect of Destiny 2 and make it way easier to find people to play and interact with. The final value is to make it possible to play Destiny 2 anywhere, which they're stepping towards with Google Stadia.
Destiny 2 and Google Stadia
Just before this livestream it was announced that Destiny 2 is coming to Google's new streaming platform. Yesterday we went through the things that Stadia could change for Destiny 2, but the bottom line is that the game is now accessible everywhere there's a browser. As a part of this partnership Destiny 2 is now getting cross save across all platforms, including Playstation 4. This will make it easier than ever to jump into Destiny 2, whether you're a veteran or completely new. If you are completely new, or want to experience the game with friends without buying every expansion, you're in luck.
Destiny 2 New Light
With Destiny 2 New Light the entire game is going free-to-play. Initially Guardians will play through a remastered version of the first mission from Destiny 1, and then they'll be able to access everything in the game. This makes it super easy to jump into a raid with a friend who won't shut up about the game, and even easier to enjoy everything in Destiny 2 for free, apart from Forsaken and Shadowkeep.
With Destiny 2 New Light locations will be unlocked over time, and it'll be possible, but optional, to play through the story. If a Guardian wants to access the premium content in Shadowkeep and Forsaken, then they'll have to purchase it. But the locations will be available for free to everyone.
With Destiny 2 New Light you'll enter at the current max level and Power Level. The goal is to make it easy for people to play together, buying additional content later if they want to.
Shadowkeep
The expansion that leaked earlier in the week is real. In Shadowkeep we go back to the Moon, which has been wrecked by new cracks as something dark stirs in the dark below. Eris Morn has awoken something that's bringing old foes like Crota, Oryx, and Skolas back to life for us to fight, and she needs our help to figure it out and stop it.
Shadowkeep is going to have more Forsaken-style content, with a core campaign and raid, as well as a host of smaller side stories to explore along the way. Bungie are very excited about Shadowkeep, and it sounds like it's going to be the best expansion yet. When it releases it'll cost $35, and it will include the current season within that cost. So if you're buying it when season 10 is the relevant season, that's the one you'll get premium content for.
Seasons
Moving into the future of Destiny 2, Bungie want to continue with seasonal content drops, with content releasing on a weekly basis. However, Guardians will have to buy these individually, as you do in Fortnite or Apex Legends. This allows Guardians to try the free seasonal content, but leave it if they don't have time or just aren't' interested in playing it.
Content will drop on every platform all at once, as platform exclusives are a thing of the past. This is all part of the value to make the game accessible anywhere.
Destiny 2 on PC
With the move from being published by Activision to being published as an indie game by Bungie, Destiny 2 needs to move from the Battnet launcher. The game's new home is Steam, and thanks to cross-save all characters and progress will seamlessly transfer over. Of course Google Stadia will be a big part of the Destiny 2 on PC scene, but in regards to having the game installed on a beefy rig, it's Steam that you want to look into.
Armour 2.0
A big part of season 8 of Destiny 2 is going to be a complete armour system change. Currently you have to grind to find the best-looking armour with the perks you want on it. With season 8 there will be a new system that lets you change these and upgrade them to almost Exotic levels of specialisation. The goal with this is to allow Guardians to have the armour they want with the perks they want, and feel fantastic for it.
Other Tidbits
In amongst the Q&A session with Datto and the offhand comments made around the ViDoc, there was a lot of other information about Destiny 2's future that we captured, so we'll just list that all here.
Black Garden Raid
New Exotic Trace Rifle that creates a crit point with the aura
New Exotic Hand Cannon that has a long range scope
Eris Morn is not evil
Shadowkeep will have similar story vignettes to those in the Dreaming City
With Shadowkeep Bungie is bringing the Destiny 2 story back around to join up
Trials is still uncertain
Destiny 3 is still uncertain. Not releasing within the next 2 years at least
Sandbox updates to come with every season
Season 8 to focus on PVP
All other content will be touched on by future seasons
Destiny 2 plus all expansions to date as of today are now at a new price of $40 altogether
We will be covering many of the aspects of this stream in more detail, exploring the ways they'll affect the game and much more, in future articles. For now just let us know what you thought of the stream.
Image Source: Daily Express
Destiny 2: Devils Ruin Review