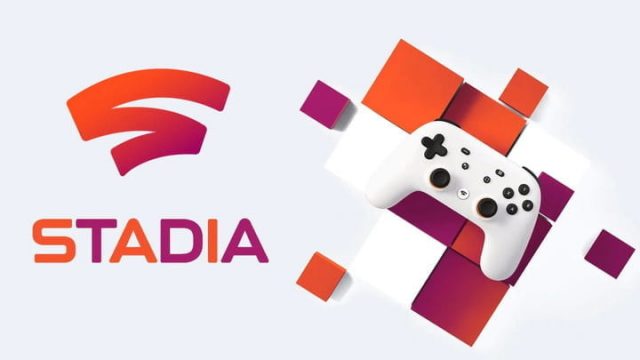 Today it's been announced by Kotaku that Destiny 2 is coming to Google Stadia. The new service will allow Guardians to play their favourite game from any browser, anywhere with an internet connection. But Google Stadia could do a lot more than simply introduce a brand new range of players to what is a fantastic MMO.
Cross-Play
Alongside the news that Destiny 2 is gong to be coming to Google Stadia comes news that it's going cross-play as well. According to datamined images that contain the words 'cross-play' Destiny 2 is going to be accessible across PC, Xbox One, and Google Stadia, with Playstation 4 remaining a debatable option with cross-play as always.
Right now it's not possible to play across each platform, with cross-saving preventing Guardians from needing to start over. With Google Stadia it's apparently going to be possible, or at least Destiny 2 is going to have evolved by that point.
This is huge, because it means that when Guardians are somewhere else, with a different platform available, they can log in and play regardless. This is going to be particularly useful for Google Stadia, because it means that Guardians simply need a computer and Google Chrome to log in and play, even if they're a core gamer on another platform at heart.
Play Anywhere
Google Stadia is a platform that allows Guardians to log into a Google Chrome browser anywhere and play Destiny 2, according to Kotaku. That changes the game for a number of reasons, but the biggest is that it means fireteams can physically meet up and play together without the need for several consoles, monitors, and a hefty internet connection.
Google Stadia is being designed so that triple A games like Destiny 2 can be played in a simple browser. That means that Destiny 2, and all other games on the platform, shouldn't require a hefty internet connection to stream them. I believe that Google is working on having several servers set up to play the games being streamed in order to lighten the required load on a user's personal connection, and provide high-fidelity visuals at the same time.
If it's the case that standard internet connections can cope with streaming Destiny 2, then it's possible that fireteams will be able to meet up and play together with little more than their mobile devices or laptops as screens. In fact, running the game over a combination of wireless internet and mobile networks may well provide the best results.
If this is possible then it will be the absolute opposite of the very first group gaming days, when we all had to meet up with our computers, monitors, and all the other accessories, and set up a local area network for us all to play on. Personally I can't wait.
Apparently both Google will be discussing Google Stadia in a conference soon, and Bungie have a planned livestream for tomorrow. Hopefully we see at least some shred of confirmation that Destiny 2 is coming to Google Stadia.
Let us know what you think in the comments.
Image Source: Digital Trends