Xur's Inventory Destiny 2 – June 22nd To 25th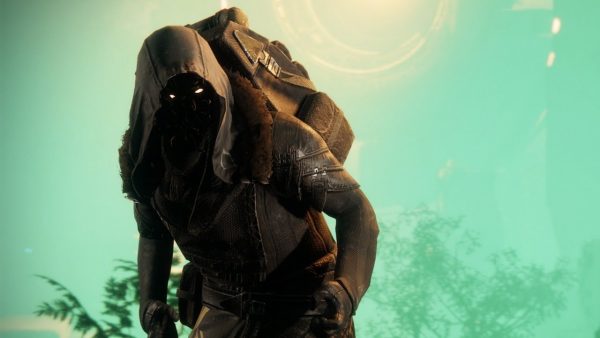 Xur has returned to Destiny 2 and this time he's back in the Tower! If I'm honest this is a very exciting week for those of us who enjoy the Exotic vendor, so get ready for something wonderful.
Exotic Grenade Launcher: The Colony – 29 Legendary Shards
Oh yes" That weapon that's always killing you in the Crucible is finally available for purchase. The Colony fires 140 Rounds Per Minute, has a Blast Radius of 20, Velocity 28, Stability 82, Magazine 7, Reload Speed 64, and Handling 82. The hidden stats are a Zoom of 13, Inventory Size of 70, Aim Assistance of 60, and Recoil Direction of 80.
The Exotic Perk, Insectoid Robot Grenades, means that this weapon fires insectoid robots from its grenades that will chase targets and explode close to them. The rest of the perks are; Linear Compensator, which slightly increases Projectile Speed, Blast Radius, and Stability. High-Velocity Rounds, which increases Projectile Speed and Reload Speed. Serve The Colony, which means that the robots in this weapon repopulate ammo while it is unequipped. Finally, Composite Stock, which slightly increases Stability and Handling Speed.
We've written about whether The Colony is the best Exotic Grenade Launcher before, read our thoughts on it to help you decide if you want to buy it.
Exotic Hunter Helmet: Graviton Forfeit – 23 Legendary Shards
This is easily the creepiest Hunter Helmet on the market, and it increases Mobility or Recovery. The Exotic perk, Vanishing Shadow, increases the duration of invisibility effects, making your melee charge faster while you're invisible.
Exotic Titan Chest Armour: Armamentarium – 23 Legendary Shards
This armour helps you look like a professional soldier in a space-themed FPS MMO, but it also increases Recovery, or greatly increases Resilience. The Exotic perk, And Another Thing, gives you an additional Grenade charge.
Exotic Warlock Helmet: Skull of Dire Ahamkara – 23 Legendary Shards
This Helmet literally has you wearing the skull of a giant dead space dragon, but it also increases Resilience or Recovery. The Exotic perk, Actual Grandeur, gives you additional damage resistance during Nova Bomb, and grants Super energy from Nova Bomb kills.
So what should you buy this week? Well it's obviously The Colony. This is an incredible weapon and for it to be available in the midst of an Iron Banner event can't be a coincidence. If you've already got it however, The Armamentium is a Warmind exotic and totally worth your time if you're collecting. Let us know what you get in the comments.
Image Source:
Destiny 2: Devils Ruin Review