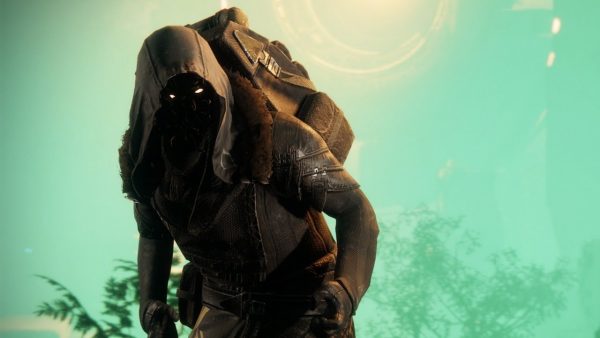 Xur is back in Destiny 2 for the third time in 2020, and he's got a pretty great Exotic weapon with him this week. He's hanging out on Calus' Barge on Nessus, which is seeming to be like his local hang out judging from recent weeks. Set up your Guardian to fly there, and read on for the details on what he's got this week.
Exotic Grenade Launcher: The Colony – 29 Legendary Shards
We've already done our own in-depth analysis of The Colony, which you should definitely take a look at before you go ahead and buy it. For now we'll cover the stats and perks just to give you an idea of what it's like.
Stats
Blast Radius – 23
Velocity – 42
Stability – 91
Handling – 87
Reload Speed – 73
Rounds per Minute – 140
Magazine – 7
Hidden Stats
Aim Assistance – 60
Inventory Size – 70
Recoil Direction – 80
Zoom – 13
Perks
Intrinsic Perk: Insectoid Robot Grenades – The Colony fires nasty bug grenades that will actively chase you and explode on you to kill you
Serve The Colony – While unequipped, insectoid robots will repopulate The Colony's magazine from reserves
Exotic Hunter Gauntlets: Shinobu's Vow – 23 Legendary Shards
These Warmind Gauntlets look awesome, I wear them all the time. The Intrinsic perk, New Tricks, improves your Skip Grenade and gives you an additional charge for it. As a bonus, when you damage enemies with Skip Grenade you'll get Super energy back from it.
Exotic Titan Helmet: Mask of the Quiet One – 23 Legendary Shards
This might be a base game Helmet, but it looks as scary as anything in Shadowkeep. The Intrinsic perk, Dreaded Visage, grants you ability energy when you're damaged, and will give you the power to regain full health if you get a kill when critically wounded.
Exotic Warlock Leg Armour: Lunafaction Boots – 23 Legendary Shards
These base game boots don't look like anything special, but they're pretty underrated. The Intrinsic perk, Alchemical Etchings, gives your Rifts an additional ability to increase weapon reload speeds. If you then empower that Rift then all weapons are more effective over longer distances.
Our Take
This week isn't that hard to work out, buy The Colony. This is a great Grenade Launcher, and it'll really help you out if you need a weapon that packs a bit more punch than most of the Legendaries in the game. Outside of that, get what you need for your collection, because nothing is really special here in the armour department.
Let us know what you pick up in the comments.