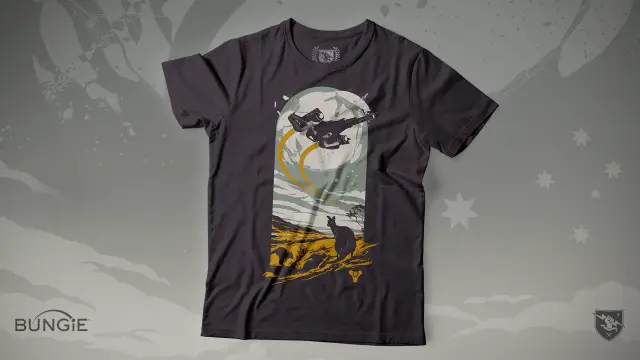 Last week we reported how the Destiny 2 FANZ community is raising money in aid of the Australian bushfires. On Monday we reported that Bungie was creating a t-shirt that would provide support to two amazing charities that are helping the people and animals affected by the Australian bushfire crisis. That t-shirt is now available to pre-order, and we need all of you who are able to do so in order to get even more aid over to where it's needed.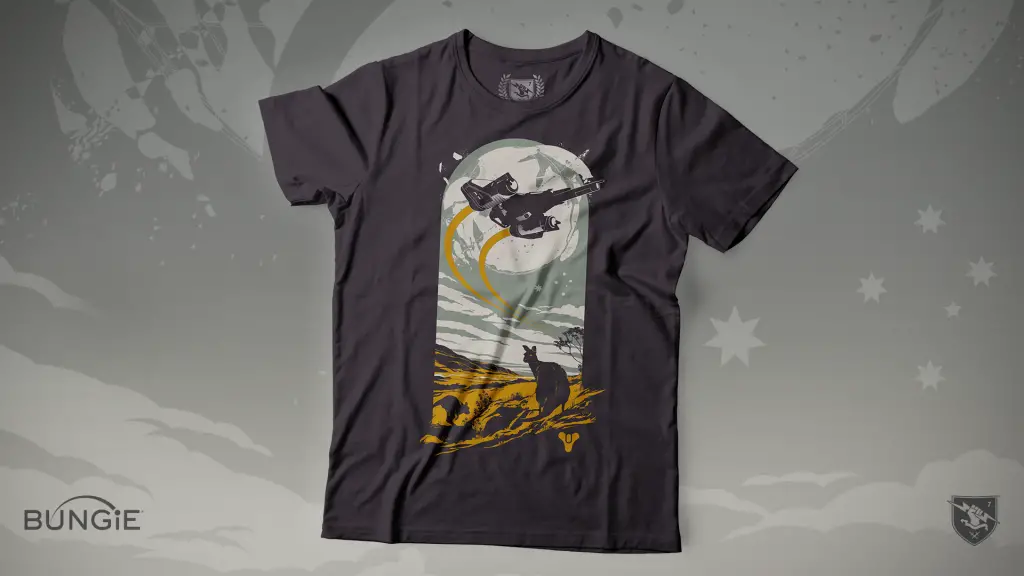 yYou also get the following Emblem for buying the t-shirt, which is pretty nice.

You can pre-order the t-shirt from Bungie's US store or their EU store, which is super helpful for UK based Guardians. It's got a really great design, and the beauty of pre-ordering is that they're guaranteed to have your size. A few years ago I missed out on getting the t-shirt that provided aid to Nepal for the earthquakes there, and I've always regretted not trying harder to get one. At the time Bungie's US store was not kind to UK residents, so it was basically impossible, but now there's no excuse for anyone.
I will say that if you don't have the money to buy one of these shirts then don't. It's possible to give directly to the charities, and you should do that instead if you've only got a few bucks to spare.
These t-shirts are live to pre-order from now until the 18th of February, and they'll end with the weekly reset that starts Crimson Days. If you're in any way sceptical about the charity side of it, don't be. Bungie has a history of always giving a significant amount of money to the charities they outline with these things, and they've never let us down.
The profit from these t-shirts is going to be split between two charities, which is actually really coo. The first one is WIRES, which support the Australian wildlife affected by these fires. On their site you can also adopt an animal, as in donate to the charity on a regular basis and feel like you own a Koala, which is quite a nice way to offer continued support. The second charity the profits are being given to is the New South Wales Rural Fire Service. Don't let the rural part fool you, everywhere in New South Wales is rural. These guys are the ones actively fighting the fires, and a bunch of them are volunteers. This money can go on to pay wages, hire more people to help, or even pay for those plane/helicopter drops of water that you always see on TV.
I can't stress how important it is to buy this t-shirt if you've not already donated some kind of support to Australia by now. These fires are dangerous, and they're killing people. Furthermore, millions of animals have been killed, and that's not okay. Australia has some of the most wonderful wildlife on Earth, and we need to help protect it in any way we can for future generations, and for the sake of those animals.
Let us know if you're picking up the t-shirt in the comments.
Image Source: Bungie