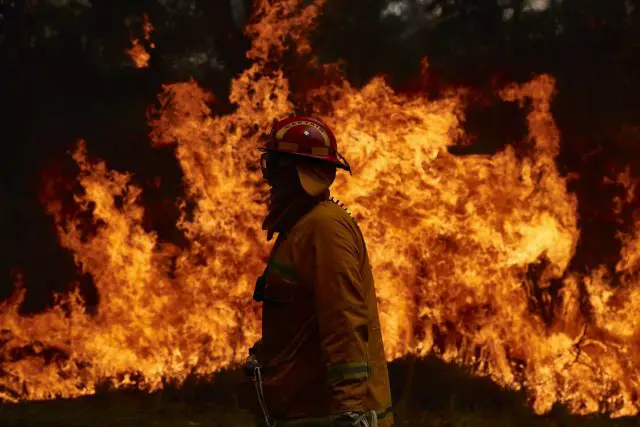 If you haven't heard about the bushfire that's currently burning around what seems like most of Australia, killing millions of animals as well as a number of people, then you need to educate yourself. These fires are a direct result of climate change, making many parts of the country uninhabitable, and the people fighting the fires are mostly volunteers. Australia is in urgent need of aid, and the Destiny 2 community has stepped up to help. Read on for how you can help and get involved.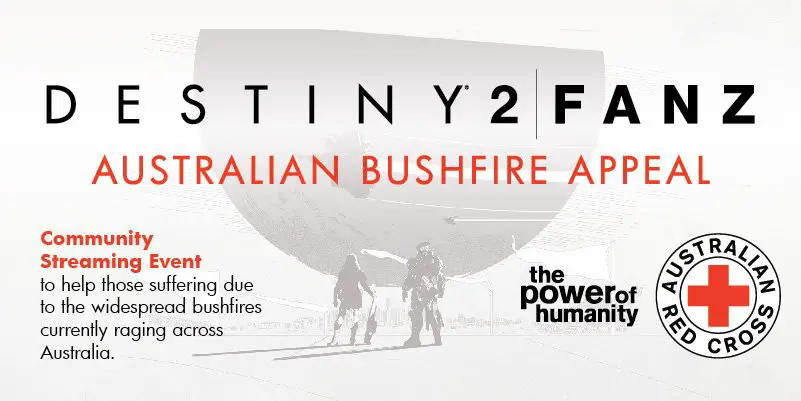 Destiny 2 FANZ has organised the Australian Bushfire Appeal. This is an event that's going to run until the end of January 2020, and is all in aid of the Australian bushfires currently savaging one of the most beautiful countries on the planet. There are a couple of ways to get involved, but as you can see from the image above, one of the biggest ways is to stream.
If you're a streamer or content creator, then you can get involved with this appeal right now, and it won't cost you a think. The idea is that you ask your fans to donate to the appeal, which is using Tiltify (you can donate here). The Destiny 2 FANZ community is simply asking all content creators who can to incorporate this in their work somehow, and we are too. If you can bear the strain of losing a few donations or subscriptions for the month, please do and set up a link to this for January. Any money will help, but considering how big this crisis is, a lot is needed.
There are loads of details about how you can get involved on the official Discord. If however, you aren't a streamer or content creator and still want to help, you can just go ahead and donate. Like I said, this cause needs all the help it can get.
For some reason the fires are barely making news. Here in the UK we heard about them for three days, but now everyone is focussed on the royal family, lovingly known as Megxit. I'd be surprised if you haven't heard of them, but if you're a reader who hasn't consider yourself told.
If you don't believe that these fires are an issue, and that climate change is a myth, then consider the following. Yes, bushfires have happened before, and there are even trees with seeds that have evolved around the regularity of such events. However, never in my 28 years of life has most of Australia been on fire. It's never been a thing that Australians have had to leave their homes for the shore just in case they have to swim for safety. This is a warning sign that things need to change, that we all need to take action. Help your fellow humans by donating to this cause, and take a moment to think about the tiny ways you can contribute to combatting climate change.
Image Source: Twitter,