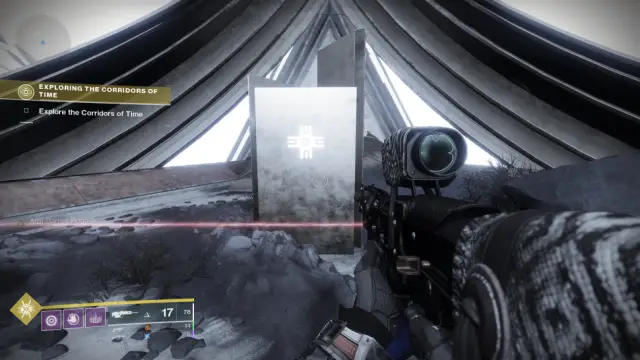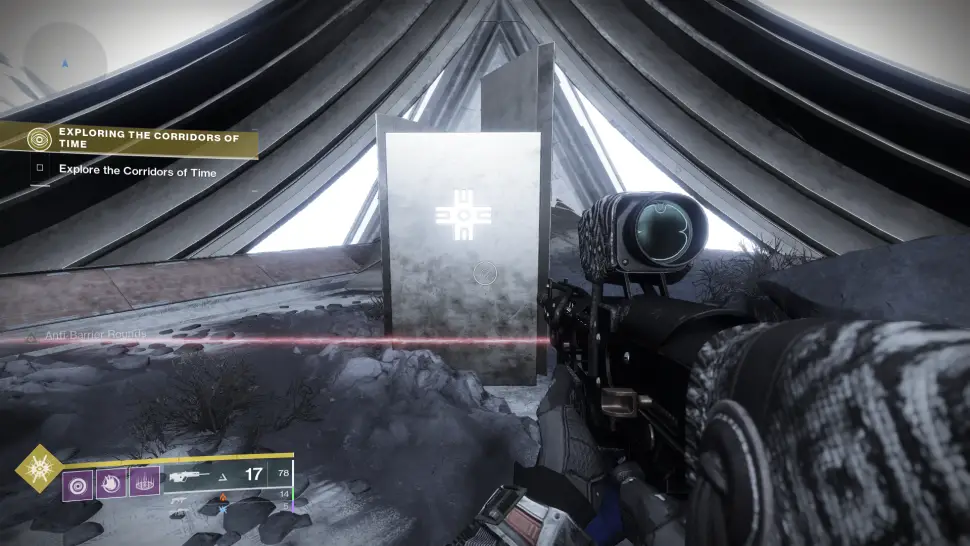 At the time of writing, Corridors of Time is an unsolved quest. This week's reset saw the usual in Destiny 2, but the latest Season of Dawn content is a new quest for Osiris, one that's got the community working for over 24 hours now to try to solve it.
Corridors of Time
The Corridors of Time is an area that can sometimes be explored within the Sundial activity. After this week's reset some Guardians have found that it's possible to acquire a new quest to explore this area, which leads them to a mysterious room and something else that's also mysterious.
The room has a pattern on the floor with a bunch of symbols all over various quadrants of it. there's a new lore card to boot, and now the professional streamer Guardians are looking for ways to solve this problem, not that they've managed it yet. They key is the floor, which has symbols that relate to this new lore card, and so far streamers have been showing themselves simply looking between the two.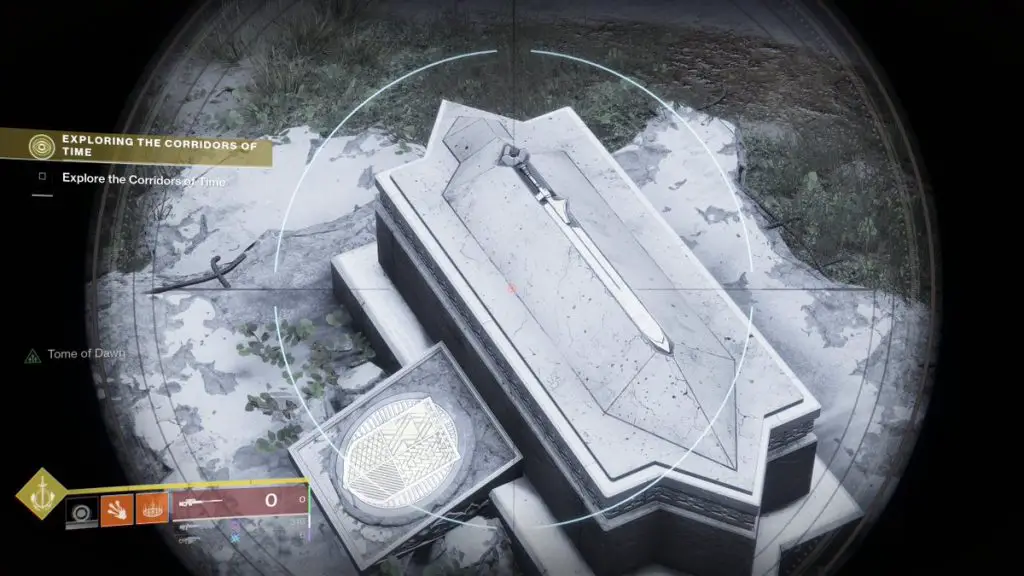 The above sword can be seen laid upon a tomb that Guardians believe might be a new Exotic Sword that can be earned by completing this quest. There aren't that many Exotic Swords in Destiny 2, in fact there are only two, Black Talon and Worldline Zero. It would be nice to get a new one, particularly if it's themed around Saint-14.
So far it looks like Bungie is having to get involved and is sharing clues on Twitter through images, but the progress to solving this is still slow. However, I do like that Bungie is helping out, and it's refreshing to have a really tough puzzle to solve again, even if I'm not doing any of the solving myself.
While an Emblem has been unlocked, no one really knows what this is all about. In terms of lore I can see all of this being part of a disturbance caused by the huge issues with time that Guardians have caused over the course fo the last couple of seasons. If you have any theories then please do share them in the comments, we're dying to know what's going on!
We'll get a guide for this quest out as soon as possible, but for now the hunt continues!
Image Source: Twitter, PCGamer