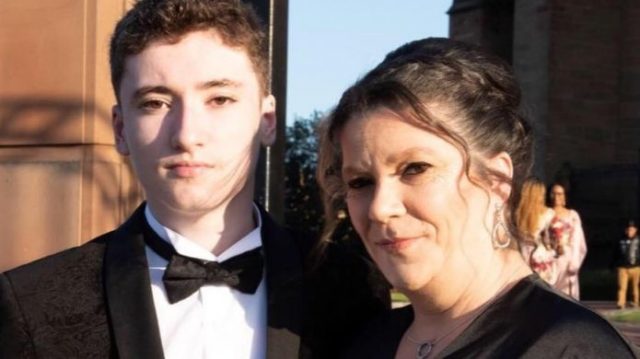 A Guardian in the UK was saved by another Guardian in the US recently thanks to some quick thinking and the fact that they were playing together with audio on. This story is pretty amazing, and also a little worrying, showing how games actually helped someone out for once.
The BBC reported that 17 year old Aiden Jackson was playing online games, which you can see is Destiny 2 from all of the screenshots. He was online with Dia Lathora, a Guardian in the US, Texas specifically. When Aiden, based in Widnes, began making odd noises and wouldn't respond to Dia, she phoned the police in the local area and got them to head around to Aiden's house.
Aiden's very confused mother opened the door to an ambulance, whose crew said that a tip from the US had sent them to the address. Sure enough, when Aiden's mother went up to his room, she found him on the floor and disoriented, having had a seizure. This sort of thing had never happened to Aiden before, so there would be no reason for anyone in his house to keep an ear out for him falling or check in on him from time to time.
Seizures can be extremely dangerous, causing serious injury or even death. Luckily Dia Lathora knew what was going on, and took a decent guess that actually proved to be really helpful. Obviously Aiden is now undergoing tests to ascertain what the seizure was caused by, but at least he had aftercare immediately after the first one.
If you watch the footage of Aiden playing now you can see that he's playing Destiny 2, and was grinding for ingredients for The Dawning. It's not very important to the story, because it could have been any game, but what would have happened if it was a single player game?
The fact that Aiden was playing Destiny 2 with Dia was paramount to Dia making the call she did when she did. Without a community, or even just a friend, to call the ambulance, Aiden would have had to wait out the seizure and hopefully come out of it knowing what had happened. had Aiden blacked out and woken up not realising what had happened, he could have had a seizure in a much worse place, like waiting for a bus or a train.
I'm not saying that Destiny 2 saved his life, what I am saying is that gaming with others did. Too often we hear about games making people become hermits who never leave the house. What we have here is an example of why that can still be beneficial.
Let us know what you think in the comments.
Image Source: BBC