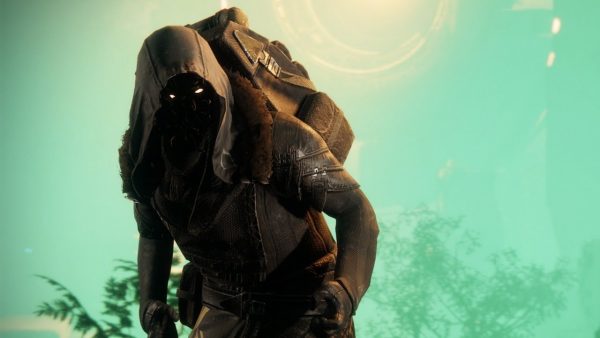 Xur has returned to Destiny 2 for another week of tempting Guardians into spending all of their Legendary Shards on some Exotic wares from The Nine. This week he's genuinely got some amazing products on offer, and you should seriously consider buying at least one of them. He's over on Titan this week, hanging out in the darkest container on The Rig. Let's dive into what he's got this week.
Exotic Sword: Black Talon – 29 Legendary Shards
This weapon is a fantastic Exotic Sword that was brought to Destiny 2 with Forsaken. We'll have an in-depth review of Black Talon up soon, but for now we'll cover the stats and perks.
Stats
Swing Speed – 46
Impact – 64
Range – 46
Efficiency – 73
Defence – 73
Ammo Capacity – 62
Magazine – 50
Zoom – 0
Perks
Intrinsic Perk: Crow's Wings – The heavy attack with Black Talon fires a projectile that deals the same damage to enemies
Heavy Guard – High efficiency and defence guard
Tireless Blade – Get Sword ammo for every other powered sword kill
Exotic Hunter Helmet: Wormhusk Crown – 23 Legendary Shards
A Warmind Helmet, and a real favourite of mine. The Intrinsic perk, Burning Souls, grants a shield and health regeneration bump after a dodge.
Exotic Titan Gauntlets: Stronghold – 23 egendary Shards
A Season of Opulence Exotic, the Intrinsic perk, Clenched Fist, increases move speed and blocks without draining ammo when guarding with a Sword. Any shots you block immediately after Guarding will heal you.
Exotic Warlock Leg Armour: Lunafaction Boots – 23 Legendary Shards
These are the only base game Exotic in Xur's inventory this week. The Intrinsic perk, Alchemical Etchings, gives your Rifts the additional ability to increase weapon reload speed. Empowering Rifts will make weapons more effective over longer ranges.
Our Take
Honestly, this is a great week for Xur. As a Hunter main I'd say go for the Helmet, but the real highlight this week is Black Talon. I've been using this Sword since Forsaken launched, and I've always had a great time with it. The weapon is consistently good across both PVE and PVP, and I can't recommend it enough for all Guardians.
Let us know what you pick up from Xur in the comments.