Xur's Inventory Destiny 2 – December 13th To 17th 2019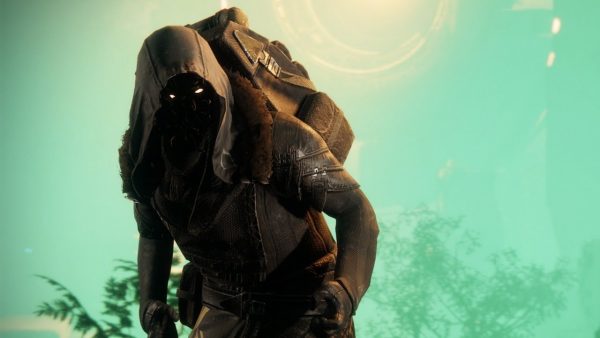 Xur has returned to Destiny 2, and this is the first week he has done so since Season of Dawn launched. Let's all bask in the glory of how appropriate some of his goods are, and buy the weapon at the very least. To find Xur this week you need to head to Nessus, he's hanging out on Calus' Barge like an absolute boss.
Exotic Trace Rifle: Prometheus Lens – 29 Legendary Shards
A weapon that was added with the very first Destiny 2 Osiris DLC, Curse of Osiris, could not be more appropriate this week. We've already done our own in-depth analysis of whether Prometheus Lens is the best Exotic Trace Rifle or not, you should really read that before you buy it. We'll cover the basics here for you though.
Stats
Impact – 6
Range – 73
Stability – 64
Handling – 42
Reload Speed – 46
Rounds per Minute – 1000
Magazine – 100
Hidden Stats
Aim Assistance – 100
Inventory Size – 100
Recoil Direction – 90
Zoom – 16
Perks
Intrinsic Perk: Prismatic Inferno – Prometheus Lens fires a Solar trace beam which damages enemies and generates a heat field which grows while the weapon fires, causing additional damage
Flame Refraction – Any kills with Prometheus Lens will return a portion of the ammo used to the magazine from your reserves, extending the beam's duration
Exotic Hunter Gauntlets: Young Ahamkara's Spine – 23 Legendary Shards
These Gauntlets are base game, but don't let that fool you. The Intrinsic perk, Wish-Dragon Teeth, increases the duration and blast radius of Tripmine Grenades. Any ability damage will grant Trimpine Grenade energy.
Exotic Titan Chest Armour: Hallowfire Heart – 23 Legendary Shards
A true classic among Exotics. The Intrinsic perk, Sunfire Furnace, improves the recharge rate of your Solar abilities. If your Super is charged then the recharge rate is greatly improved.
Exotic Warlock Chest Armour: Wings of Sacred Dawn – 23 Legendary Shards
This just looks fantastic. The Intrinsic perk, Tome of Dawn, suspends you in midair while aiming with weapons with Dawnblade equipped. This improves your airborne accuracy, reduces your incoming flinch, and grants damage resistance. Hits with weapons will extend the duration of suspension.
Verdict
i'm not sure if you noticed, but everything this week is geared towards Solar Subclasses. Thats's no coincidence, since with Season of Dawn Bungie has reworked Solar Subclasses in a major way. Our advice is to buy the Solar Exotics for your Guardians that you need the most, though obviously Prometheus Lens is a must have. Let us know what you pick up in the comments.
Destiny 2: Devils Ruin Review