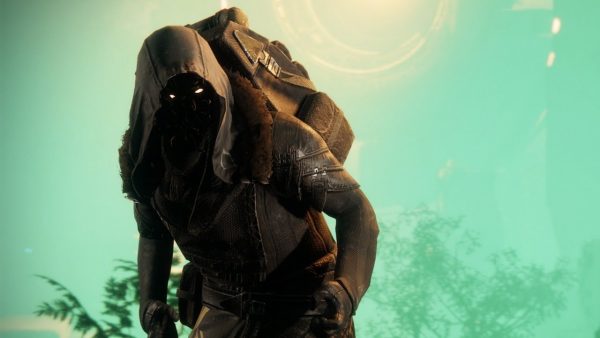 Xur is back in Destiny 2 for almost the final time during Season of the Undying. With Season of Dawn getting revealed next week, and then beginning on the 10th of December, we have to treasure our time during the current season for what it's worth. This week Xur is in the Tower, which is super convenient for all of you Guardians celebrating Thanksgiving. Let's take a look at what he's got in his inventory.
Exotic Pulse Rifle: Graviton Lance – 29 Legendary Shards
We've already done an in-depth analysis of whether Graviton Lance is the best Exotic Pulse Rifle in Destiny 2. You should definitely check that out before you purchase the weapon, but we'll cover the stats and perks here for you anyway.
Stats
Impact – 29
Range – 73
Stability – 100
Handling – 54
Reload Speed – 61
Rounds per Minute – 257
Magazine – 31
Hidden Stats
Aim Assistance – 60
Inventory Size – 60
Recoil Direction – 65
Zoom – 17
Perks
Intrinsic Perk: Black Hole – The second shot of each burst rips a hole through space and time, dealing high damage and recoil without any falloff.
Cosmology – Kills with Graviton Lance will cause enemies to explode with Void energy, sending projectiles after nearby enemies
Exotic Hunter Leg Armour: St0mp-ee5 – 23 Legendary Shards
These are base game boots, but they loot incredible. The Intrinsic perk, Hydraulic Boosters, increases your sprint speed and jump distance, and improves all jumps you can equip. I really would recommend this if you're an agile Hunter, as I am.
Exotic Warlock Leg Armour: Transverse Steps – 23 Legendary Shards
Another base game Exotic, but another one that looks brilliant. These are also quite well suited for the Christmas season. The Intrinsic perk, Strange Protractor, increases sprint speed, and will reload the currently equipped weapon after you've been sprinting for a while.
Exotic Warlock Gauntlets: Ursa Furiosa – 23 Legendary Shards
These Gauntlets are the only Forsaken Exotic available this week, and they also look pretty great. I will say that they're slightly along the lines of Christmas because they're warm, but that's the only reason why. The Intrinsic perk, Ursine Guard, allows you to move faster while guarding when Sentinel Shield is active. Any guarded damage will convert to Super energy when the Super ends.
Our Take
This week every Exotic is great for improving your speed. If you're a Guardian who likes to move fast, like a certain blue hedgehog, then buy the one that's appropriate for your main character. Graviton Lance is also an incredibly powerful weapon, and you should have it in your arsenal, even if it's just to bolster your collection.
Let us know what you pick up in the comments.