Xur Inventory Destiny 2 – May 4th To 7th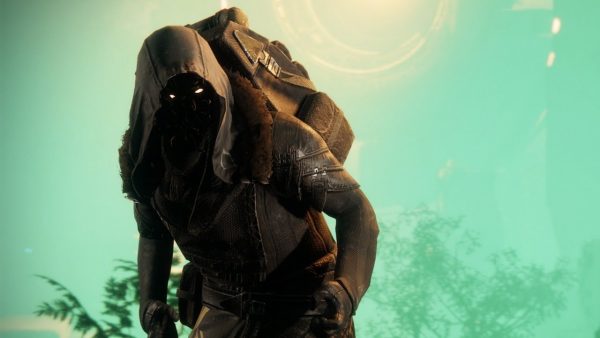 Xur has returned again! Though this week he may prove extremely useful to you if you're trying to up your Power Level with better weapons to use in the Iron Banner. For once he's in the Tower, so take advantage of being able to complete a number of chores at once and see him alongside everyone else there. But let's see what he's got.
Exotic Grenade Launcher: The Colony – 29 Legendary Shards
I can't tell you how many times this weapon has utterly destroyed me in the Crucible. The Stats are; 140 Rounds Per Minute, Blast Radius 20, Velocity 28, Stability 82, Magazine 7, Reload Speed 64, and Handling 82. On paper these aren't fantastic, in fact they're really pretty poor apart from that Handling and Stability, something no one worries about with a Grenade Launcher.
The Hidden Stats are; Zoom 13, Inventory Size 70, Aim Assistance 60, and Recoil Direction 80. These are much better than the standard Stats but still don't improve it much. The Aim Assistance really does help a lot here, but it's the Perks we're looking to for help now.
The Exotic Perk on this weapon, Insectoid Robot Grenades, turn the grenades into insectoid robots that chase down your enemies and explode next to them. Linear Compensator slightly increases projectile speed, Blast Radius, and Stability. High-Velocity Rounds increases Reload Speed and projectile speed. Serve the Colony repopulates the weapon quickly while it's holstered. Finally Composite Stock slightly increases Stability and Handling Speed.
Now this Exotic Perk is the whole reason this is a great weapon. The Perks really build this up into a crazy homing bomb launcher, and that's what you need if you want to win when it comes down to Power Ammo weapons. I would highly recommend buying this because there's honestly nothing out there that can justify you not buying it.
Exotic Titan Leg Armour: Mk. 44 Stand Asides – 23 Legendary Shards
This Leg Armour looks bloody brilliant, and increases Mobility and Resilience. The Exotic Perk, Seriously, Watch Out, grants you an overshield when you're sprinting with full health and Siesmic Strike, Hammer Strike, or Shield Bash equipped on your Titan. Any hits you make with those abilities will also recharge your melee energy.
Exotic Warlock Helmet: The Stag – 23 Legendary Shards
This is the most-terrifying helmet in Destiny 2, and it increases Recovery greatly. The Exotic Perk, Dearly Departed, gives you free Rift energy when you're critically wounded. Your corpse will also act as a brief healing rift when you die, great for those allies who don't die.
Exotic Hunter Gauntlets: Shinobu's Vow – 23 Legendary Shards
These Gauntlets are pretty great, I run with them myself on my Hunter, and they increase Mobility and Resilience. The Exotic Perk, New Tricks, improves your Skip Grenade, giving you an additional Skip Grenade charge. This is super useful so if you're running a Hunter then you need to get these.
As I've already said, get The Colony, it doesn't matter what else you buy or want because that's the be all and end all of this week. Get on it and let us know what you buy in the comments.
Destiny 2: Devils Ruin Review