Xur Inventory Destiny 2 – May 11th To 14th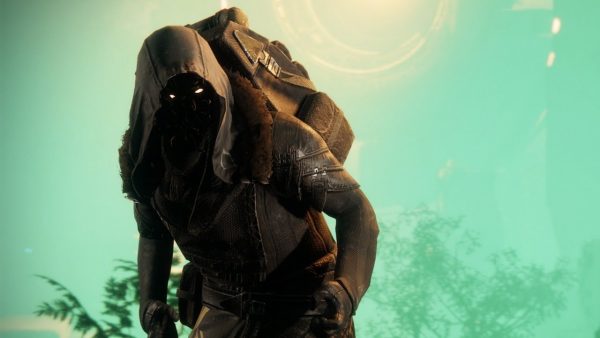 Xur has returned to Destiny 2, but this is the first time he's done it in Season 3 and the first time he's done it since the release of Warmind! Will we see some Warmind Exotics? Will we see some different behaviour from Xur now we're in a whole new season? Let's check out his stock and find out.
Exotic Trace Rifle: Prometheus Lens – 29 Legendary Shards
Prometheus Lens is an interesting weapon. It was released with Curse of Osiris and was the centre of some controversy as it was deemed overpowered, but since its nerf it's sunk to #44 in PVP.
The weapon fires 1000 Rounds Per minute, has an Impact of 6, Range of 64, Stability of 50, Magazine of 100, Reload Speed of 46, and Handling of 42. The hidden stats are Zoom of 16, Inventory Size of 100, Aim Assistance of 100, and Recoil Direction of 90.
These stats are all average, nothing great going on with them. But maybe the Perks have something to add to this.
The Exotic Perk, Prismatic Inferno, means that the weapon fires a Solar trace beam and generates a damaging heat field which grows while you're firing the weapon. Chambered Compensator increases Stability, moderately controls Recoil, and slightly decreases Handling Speed. Projection Fuse increases Range. Flame Refraction returns a fraction of your ammo back into the weapon with kills, which extends the beam duration. Finally, Composite Stock slightly increases Stability, and Handling Speed.
The Perks really do raise Prometheus Lens above the cut, but it's still not a fantastic weapon when it comes right down to it.
Exotic Titan Gauntlets: Ashen Wake – 23 Legendary Shards
These are the first item Xur has brought that's from the Warmind DLC. The gauntlets greatly increase Resilience, and the Exotic Perk, Bring The Heat, increases the throw speed of Fusion Grenades, and makes them explode on impact.
Exotic Hunter Helmet: Knucklehead Radar – 23 Legendary Shards
This is an old Helmet from Destiny 1, it increases Resilience and Mobility. The Exotic Perk, Upgraded Sensor Pack, is very simple and provides radar while you're aiming down sights.
Exotic Warlock Chest Armour: Vesper of Radius – 23 Legendary Shards
Another Exotic from Curse of Osiris, it increases Resilience and Recovery. The Exotic Perk, Planetary Torrent, releases an Arc shockwave when you cast Rifts. When surrounded by enemies your Rift energy will also regenerate faster.
Out of everything this week I'd say get the new Warmind Exotic, because it's brand new! Obviously Prometheus Lens is bloody brilliant but there's some armour in here that could prove rarer than anything else you've got. Let us know in the comments whatever you pick up.
Destiny 2: Devils Ruin Review