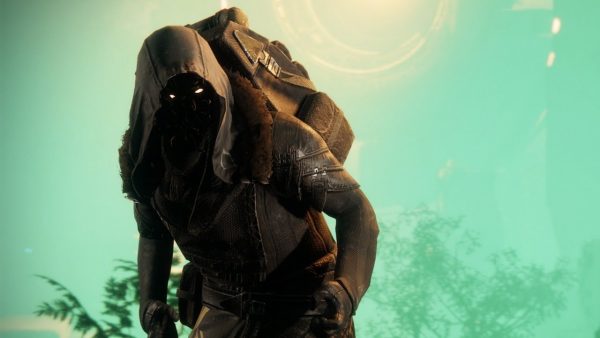 For another week in a row Xur has returned to enlighten the lives of Guardians the world around with his Exotic wares. This week he's over on Earth in the EDZ, hanging out with the busted up Fallen Ketch. Once you complete the jumping puzzle you can purchase anything he has. Let's take a look at what he's got this week.
Exotic Grenade Launcher: The Colony – 29 Legendary Shards
We've already done our own analysis of whether or not The Colony is the best Exotic Grenade Launcher. You should read that before you buy the weapon this week. In the meantime we'll give you a brief overview of it here.
Stats
Rounds Per Minute – 140
Blast Radius – 22
Velocity – 42
Stability – 91
Magazine – 7-8
Reload Speed – 73
Handling – 86
Hidden Stats
Zoom – 13
Inventory Size – 70-100
Aim Assistance – 60
Recoil Direction – 80
Perks
Exotic perk: Insectoid Robot Grenades – Grenades fired from The Colony are insectoid robots that chase down targets and explode when near them
Serve The Colony – While The Colony is unequipped the insectoid robots will quietly refill the magazine from reserves
Exotic Hunter Leg Armour: Orpheus Rig – 23 Legendary Shards
This Hunter Leg Armour is from the base game of Destiny 2. The Exotic perk, Uncanny Arrows, grants you ability energy for each enemy that's tethered by Deadfall anchors. It also provides Moebius Quiver with more shots.
Exotic Titan Gauntlets: Ashen Wake – 23 Legendary Shards
Ashen Wake Gauntlets were added with Warmind. The Exotic perk, Bring The Heat, increases Fusion Grenade throw speed, and makes them explode on impact. Trust us, this is a really useful Exotic to have in your back pocked in the Crucible
Exotic Warlock Gauntlets: Karnstein Armlets – 23 Legendary Shards
These Gauntlets make for the ultimate vampire cosplay. The Exotic perk, Vampire's Caress, restores a large amount of health instantly after getting a melee kill. Health will continue to restore for a short time after melee kills too.
Our Take
This week there's nothing particularly special on offer, but if you're looking to bolster your arsenal there's something for everyone to improve with. That Hunter Leg Armour is good for giving you a slight advantage in PVP and PVE, and the Warlock Gauntlets are great for PVP also. We've all been murdered by The Colony at one point or another, so this really does seem like the week to splash out and get it, so you can reign supreme in the Crucible for once.
Let us know what you pick up in the comments.