Xur's Inventory Destiny 2 – November 22nd To 25th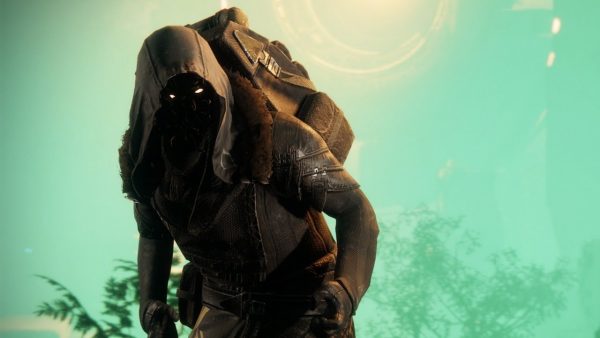 Xur has come back to us once more! He's hiding out on the EDZ this week in Winding Cove, so head there right after you've read the rest of this article. We're going to dive straight in and take a look at what he's toting this week so hold onto your excitement all the way!
Exotic Auto Rifle: SUROS Regime – 29 Legendary Shards
SUROS Regime is a Warmind addition to Destiny 2 and it's a returning Exotic from Destiny 1. We've already done our own look at SUROS Regime and whether it's the best Exotic Auto Rifle that you might want to check out. Let's look at those stats and perks though.
The stats on SUROS Regime are; fires 600 Rounds Per Minute, Impact of 21, Range of 50, Stability of 49, Magazine Size of 25, Reload Speed of 67, and Handling of 68. The hidden stats are; Zoom of 16, Aim Assistance of 68, and Recoil Direction of 50.
The Exotic perk on SUROS Regime is SUROS Legacy, which fills the bottom half of each magazine with additional damage, granting a chance to return health with each kill. The only other perks you're likely to see on SUROS Regime, given that perks are randomly rolled now, are; Spinning Up, which increases the rate of fire the longer the trigger is held, and Dual Speed Receiver, which increases damage but lowers the rate of fire when aiming down sights.
Exotic Warlock Gauntlets: Karnstein Armlets – 23 Legendary Shards
These Gauntlets make you look like a bit of a lizard, and boost either Resilience or Recovery. The Exotic perk, Vampire's Caress, restores a large amount of health with melee kills, and continue to restore health for a short duration after the initial large boost.
Exotic Hunter Helmet: Wormhusk Crown – 23 Legendary Shards
This Helmet is widely sought after in the Hunter community. I have it and can confirm it's incredible, boosting either Mobility or Recovery. The Exotic perk, Burning Souls, gives you a shield bump and grants a small amount of health from a dodge. This is better than it sounds, I can tell you right now I've used it on every occasion that I've been low on health and about to be killed in any mode. I love it, so you should love it as long as you main a Hunter.
Exotic Titan Chest Armour: Armamentarium – 23 Legendary Shards
This Chest Armour was added with Warmind, and boosts Recovery, or greatly boosts Resilience. The Exotic perk, And Another Thing, gives you an additional grenade charge. This isn't a massive benefit, but it's an Exotic and it's a decent one if you're main class is a Titan and you want an Exotic on it.
As always, look at your collection and see what you need to complete your Triumphs and overall Exotic collection. Use Braytech.org to check exactly what you're missing across your entire account, not just from your current class, and you'll be able to make the most of Xur this week.
If you need a real guide this week, get the Hunter Helmet. It's an incredible benefit and I can't stress enough how useful it is in every single activity in Destiny 2. Let us know what you get in the comments.
Destiny 2: Devils Ruin Review