Xur's Inventory Destiny 2 – November 16th To 20th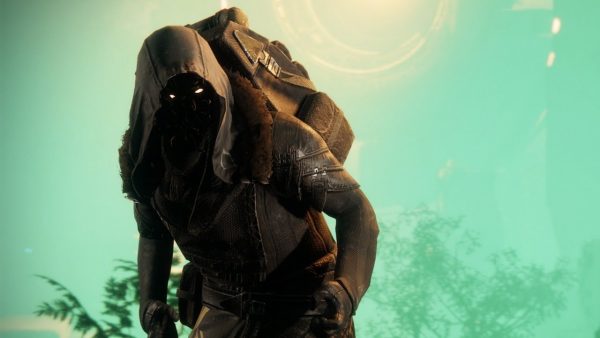 Xur has come back to us like some kind of sunshine covered in tentacles. This week he's hanging out on Titan, and he's got some really interesting Exotic items for us. You might want to stick around and read all of this if you're not a Playstation 4 Guardian, because this week is pretty 'cool'.
Exotic Trace Rifle: Coldheart – 29 Legendary Shards
Coldheart was a pre-order bonus and Playstation exclusive for a very long time in Destiny 2. It's also one of the only Trace Rifles in the entire game, with Prometheus Lens being the other one.
The stats on Coldheart are; fires 1000 Rounds Per Minute, Impact of 6, Range of 64, Stability of 64, Magazine Size of 95, Reload Speed of 37, and Handling of 42. The hidden stats are; Zoom of 16, Inventory Size of 60, Aim Assistance of 100, and Recoil Direction of 90.
The Exotic perk on Coldheart, Cold Fusion, makes the weapon fire a steady cold fusion beam at enemies. The only other perk that's likely to appear on Coldheart, with all the random rolls now happening, is Longest Winter, which makes the weapon do more and more damage the longer the beam is firing and held on the enemy.
Exotic Hunter Helmet: Knucklehead Radar – 23 Legendary Shards
This Helmet is a personal favourite of mine, boosting Mobility or Resilience. The Exotic perk on the Helmet is Upgraded Sensor Pack, which keeps your radar active while aiming. It also enhances your radar while you're crouched. Another Perk this armour has on it is Sidearm Targeting, which improves target acquisition, accuracy, and the aiming of Sidearms.
Exotic Titan Helmet: An Insurmountable Skullfort – 23 Legendary Shards
This Helmet increases Recovery or Resilience. The Exotic perk, Transfusion Matrix, triggers health regeneration with Arc melee kills, and restores melee energy. The other perk, Hand Cannon Targeting, improves target acquisition and aiming with Hand Cannons.
Exotic Warlock Gauntlets: Aeon Soul – 23 Legendary Shards
These Gauntlets look awesome, and were added with the Curse of Osiris DLC. The Exotic perk, Aeon Energy, grants grenade energy to Warlocks, barricade energy to Titans, and dodge energy to Hunters to nearby allies in the Aeon Cult. Other nearby allies will receive a portion of the shared energy. The other perk on this armour, Fastball, increases grenade throwing distance.
Ultimately this week you should be picking up any of the Exotics you don't already own. Check your Triumphs and the Destiny 2 companion app for which Exotics you still need to buy. Make sure, if you're a new Guardian, that you pick up something for your main Guardian if it looks like it'll benefit you. Let us know what you pick up in the comments.
Destiny 2: Devils Ruin Review