Hunting Down Master Ives' Killer Part 3 – Getting Thunderlord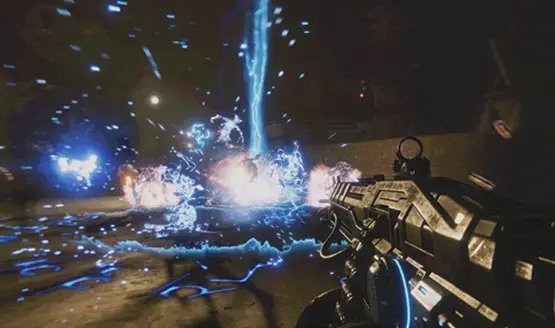 Well we were all right! Thunderlord is indeed the Exotic weapon at the end of the quest to find Master Ives' killer that began during the Festival of the Lost. If you've completed the last two quest steps then you're right on track, but if you haven't you should probably get on this because the weapon is only available until the 27th of November.
After the reset Guardians with an up to date quest, as in waiting for more research to be done, wee told to hit the Cosmodrome in Old Russia, somewhere we've not been since Destiny 1.
The quest isn't too inspiring but it will bring back memories for any Guardians who have made the transition from Destiny 1 to Destiny 2. You trek across the snow-covered wastes that you first saw upon waking from the wreck of an old car, or wherever your Ghost found you. After some time a wave of Fallen enemies will fight you, and then a huge boss who you must defeat for the ultimate reward.
What you earn from this mission is an Exotic Engram, which you will then need to take to a Cryptarch, it's up to you which one you choose. The engram decrypts into Thunderlord, which was the first ever Exotic revealed in Destiny 1 gameplay back when it was first shown at an E3 press conference. Guardians went wild for the weapon when they saw it, and it was a viable Heavy back in the day.
This time around Thunderlord has a couple of differences. First off, this is the only Machine Gun in Destiny 2, making it something of a unique weapon above all other Exotics. Second, the perks have seen a total overhaul. Where lightning would chain damage enemies before it now just rains down from above and obliterates them. Holding down the trigger increases the rate of fire and reload speed, making it even more insane as you just point and shoot for as much ammo as you have.
So that's the end of the quest, but was it worth it? Many Guardians think this quest should have been launched all at once, but I think it's been nice to have to wait and come back every week to see what the next step is, forever wondering if Thunderlord is that light at the end of the tunnel.
Apparently more Machine Guns are coming to Destiny 2 with the Black Armoury DLC, which is set to be revealed and launched very soon if you believe the rumours. Let us know your thoughts on this incredible weapon in the comments.
Image Source:PlaystationLifestyle
Destiny 2: Devils Ruin Review