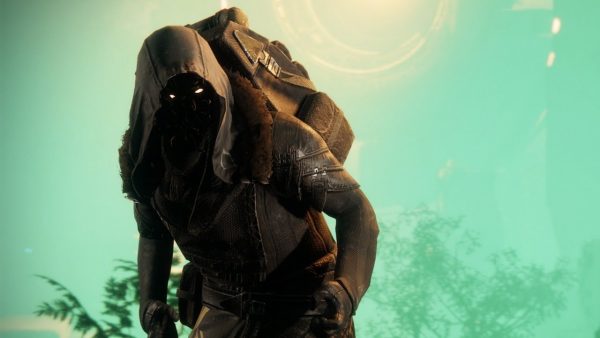 Xur is back in the game! This week he's hanging around on Io near Giant's Scar. Last week we had some issues with Invitation of the Nine that prevented anyone from completing week 7 of the questline. That issue isn't going to be fixed until next week, so we can't get a new invitation this week, Let's dive into what Xur has in his inventory though, that at least is something new.
Exotic Submachine Gune: The Huckleberry – 29 Legendary Shards
We've already done our own analysis of whether The Huckleberry is the best Exotic Submachine Gun in Destiny 2. You should definitely check out that article before you purchase the weapon. We'll still go through the details of The Huckleberry here just to make sure you get a good overview. The stats on The Huckleberry are as follows.
Rounds per Minute – 750
Impact – 22
Range – 58
Stability – 56
Magazine Size – 37
Reload Speed – 10
Handling – 87
The hidden stats on The Huckleberry are as follows.
Zoom – 13
Inventory Size – 100
Aim Assistance – 49
Recoil Direction – 100
The Exotic perk on The Huckleberry, Ride The Bull, provides an increased rate of fire and recoil while you're holding down the trigger. Any kills with The Huckleberry will also reload a portion of the magazine.
Exotic Titan Leg Armour: Antaeus Wards – 23 Legendary Shards
This leg armour is the first Forsaken Exotic we've seen for ages from Xur. They increase Mobility and Recovery. The Exotic perk, Reflective Vents, provides an improved slide. When sliding you'll reflect projectiles, and any projectiles that you do reflect provide Super energy.
Exotic Warlock Gauntlets: Contraverse Hold – 23 Legendary Shards
Another Forsaken Exotic! These Gauntlets boost Recovery. The Exotic perk, Chaotic Exchanger, allows you to resist incoming damage while you are charging your Void grenade with Chaos Accelerant, Feed the Void, or Handheld Supernova. Charged Void grenades will return a random amount of grenade energy with a hit.
Exotic Hunter Leg Armour: Gemini Jester – 23 Legendary Shards
Added with Curse of Osiris, Gemini Jester boosts Mobility. The Exotic perk, Misdirection, temporarily removes the radar for nearby enemies when you dodge.
This week as always it's best to pick up the Exotics you don't have in your collection. It's always worth building up what you've got there before these Exotics disappear. The Forsaken Exotics are always worth picking up, and they don't come around very often.
Let us know what you pick up in the comments.