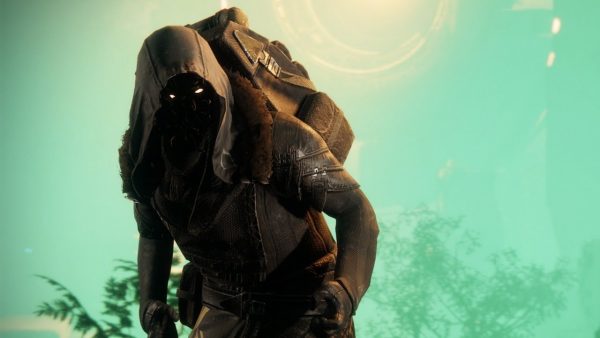 Xur is back for another week, and excitingly this is the week we can finally finish week 7 of the Invitation of the Nine. Xur is lurking around the emo corner, up the stairs behind the Dead Orbit representative, in the Tower. Let's dive in and see what he's brought with him this week.
Exotic Grenade Launcher: The Colony – 29 Legendary Shards
We've already done our own analysis of whether The Colony is the best Exotic Grenade Launcher in Destiny 2. You should definitely check that out before you but it, but we'll still take a look at the weapon's stats and perks here as well. The stats on The Colony are as follows.
Rounds Per Minute – 140
Blast Radius – 22
Velocity – 42
Stability – 91
Magazine Size – 7-8
Reload Speed – 73
Handling – 86
The hidden stats on The Colony are as follows.
Zoom – 13
Inventory Size – 70-100
Aim Assistance – 60
Recoil Direction – 80
The Exotic perk on The Colony, Insectoid Robot Grenades, makes The Colony fire Insectoid Robots that chase targets and explode on them, or in close proximity to them.
Exotic Hunter Gauntlets: Young Ahamkara's Spine – 23 Legendary Shards
These Gauntlets boost Recovery or Resilience, and are from the base game of Destiny 2. One of my favourites. The Exotic perk, Wish-Dragon Teeth, increases the duration and Blast Radius of your Tripmine Grenades. Any ability damage you deal grants Tripmine Grenade energy.
Exotic Titan Helmet: Mask of the Quiet One – 23 Legendary Shards
This incredibly creepy Helmet boosts Resilience. The Exotic perk, Dreaded Visage, grants you ability energy when you're damaged. You also regain maximum health on kills when you're critically wounded.
Exotic Warlock Helmet: Eye of Another World – 23 Legendary Shards
This Helmet boosts Recovery and looks super intense, like you're literally staring into another world. The Exotic perk, Cerebral Uplink, highlights priority targets for you and improves the speed of the regeneration of your Grenade, Melee, and Rift abilities.
This week's Invitation of the Nine quest is called The Hanged Man. This is week 8, but if you have the incomplete week 7 then you're able to finish it now.
There's nothing really that special on offer this week. Obviously pick up the items you need for your collection because they're super important. Let us know what you pick up in the comments.