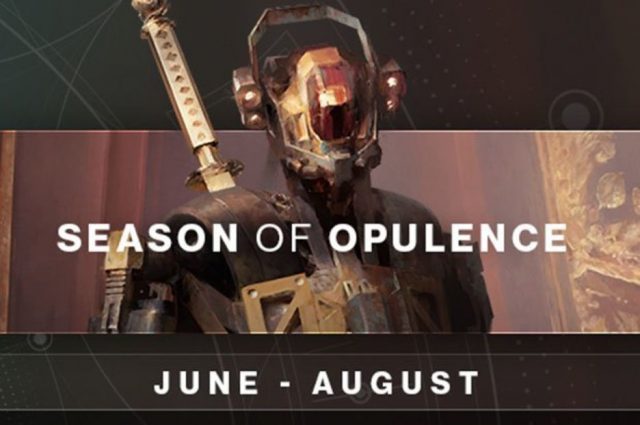 Destiny 2 Season of Opulence will launch on the 4th of June, but its launch is going to be pretty different to that of the previous seasons we've seen in the Annual Pass. We think that this indicates a particular change in how Bungie is going to alter their content drops moving forward, one that favours the most dedicated Guardians out there.
What's Different?
The big difference with Season of Opulence is the fact that Bungie is pushing the new season's raid live a mere 6 hours after the new season drops. Usually there's a wait or between 2 days to a week for a new raid to drop, but from day one of the Season of Opulence Guardians will be able to take on the new raid, Crown of Sorrow.
There's a catch though. Only those Guardians with the Annual Pass will be able to access the new raid so early. Those without won't be able to get in on the action.
What Does this Change Mean for Destiny 2?
In the future bungie may actually prefer to offer the new raid to Annual Pass holders first this early. This isn't a bad thing by any means. Destiny 2 is a game that deserved money being spent on its Annual Pass each year, further funding the development of the coming seasons. This change may alter the way Bungie provides content to players, moving to a model that steadily favours the Annual Pass holders over those looking to avoid spending any more money.
The issue with this model is that it's dreadfully close to the subscription model World of Warcraft first bought in. It used to be that all MMOs had a monthly subscription fee, but thankfully that trend slowly died out. Now however, Guardians are basically paying a monthly subscription fee in one go with the Annual Pass.
It's important that developers get paid for their work, but the Annual Pass model is simply a re-skin of the monthly subscription model. At leas with the monthly subscription a player could cancel for a month or two if they knew they weren't going to play the game, only to jump back in when they come back to it. With the Annual Pass model players have paid their money regardless of whether they're still playing the game in a month or so.
The new raid's launch will be a true test of just how well Guardians receive the new content drop method. It's not too different to normal so it should be fine, although those without the annual pass might regret not buying one sooner. There's always a race on day one to finish the raid first, so the reaction to Guardians then will be the true test.
Let us know what you think of this new way of dropping the seasonal content in the comments.
Image Source: Daily Star