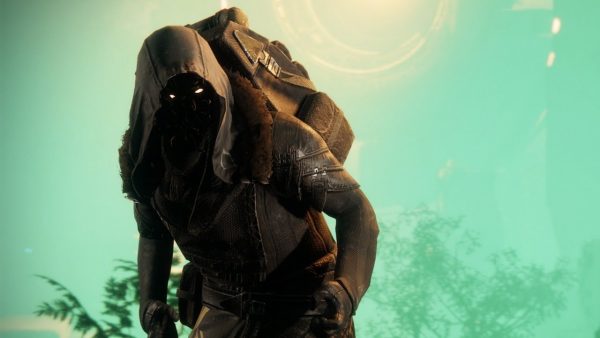 This week Xur is on Titan, and he's brought with him a load of different Exotic goods to peruse and purchase. If you're having trouble finding him head to The Rig, and look for the usual small building that he's lurking in. When in doubt look for the group of Guardians standing around in a location, that's usually him. Let's dive in and check out what he's got this week.
Exotic Sniper Rifle: D.A.R.C.I – 29 Legendary Shards
We've already done our own overview of D.A.R.C.I that you should definitely read before purchasing it this week. With that said we're still going to look at the stats and perks here for you. The stats on D.A.R.C.I are as follows.
Rounds Per Minute – 140
Impact – 55
Range – 46
Stability – 78-96
Magazine Size – 7
Reload Speed – 46
Handling – 82
The hidden stats on D.A.R.C.I are as follows.
Zoom – 40
Inventory Size – 60
Aim Assistance – 60
Recoil Direction – 110
The Exotic perk on D.A.R.C.I, Personal Assistant, displays health and other critical information when aiming at enemies through the scope. The only other perk you're likely to see on D.A.R.C.I is Target Acquired, which improves target acquisition and deals significantly more precision damage when Personal Assistant is active.
Exotic Hunter Helmet: Celestial Nighthawk – 23 Legendary Shards
I really love this Helmet, which boosts Mobility and Resilience. The Exotic perk, Hawkeye Hack, modifies you're Golden Gun to fire one massive and powerful shot instead of multiple ones.
Exotic Titan Gauntlets: Ursa Furiosa – 23 Legendary Shards
This is actually some Forsaken armour! And it looks very pretty for it, boosting Resilience. The Exotic perk, Ursine Guard, allows you to move faster while guarding with Sentinel Shield active. Guarded damage will convert to Super energy once the Super ends.
Exotic Warlock Leg Armour: Geomag Stabilizers – 23 Legendary Shards
Some more Forsaken armour! This one boosts Resilience or Recovery, but really just does a great job of making you look like a samurai from the knees down. The Exotic perk, Close Enough, tops off your Super energy when Chaos Reach Super is nearly full. The duration of Chaos Reach is extended by damaging enemies.
This week, as always, go for what you don't have in your collection. Obviously you should buy both pieces of Forsaken armour because they don't come along that often. The weapon this week is an old one but Bungie likes to buff them occasionally. With a new season coming up it might be that D.A.R.C.I is soon the new Crucible meta.
Let us know what you pick up in the comments.