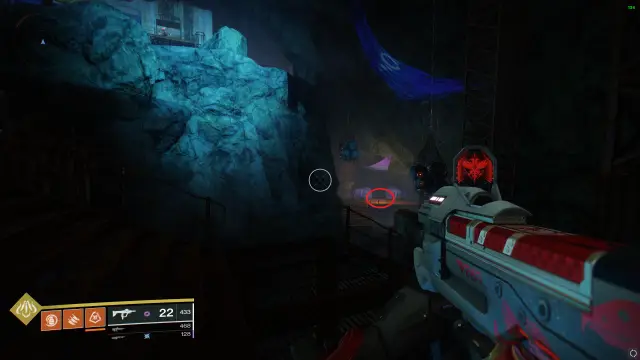 Amongst the slew of fixes and changes added to Destiny 2 with the weekly reset yesterday, thanks to the release of update 2.2.2, was a bran new secret quest. This quest is akin to the one that Bungie added for Whisper Of The Worm, they told no one about it and just left it there for us all to find.
The secret quest added to Destiny 2 with update 2.2.2 earns Guardians another Destiny 1 weapon, one that granted peak bragging rights for those who owned it, Outbreak Prime. In Destiny 2 the weapon is named Outbreak Prime Perfected, and appears to be similar to the Destiny 1 version. In the first game this weapon could only be obtained by completed an absurd quest as part of the final raid, added with Rise of Iron, Wrath of the Machine.
While the weapon requires Guardians to complete a number of requirements before it can be earned in Destiny 2, it doesn't seem half as crazy as the ones required in Destiny 1. For one thing there's no need for a Fireteam to split up in the middle of a raid, with some of them heading off to other planets in order to complete tasks while others stick around in the raid where they left off.
Outbreak Prime was truly one of the best weapons in Destiny 1, if not the best. It had a perk which slowly took health off of enemies through the use of SIVA nanites, and killed both enemies and Guardians very quickly. I can remember getting killed by it over and over once it had been discovered, but I sadly never made it to the point where I was able to get it.
Already the Guardian community has fleshed out how to obtain Outbreak Prime Perfected. It seems as though they've been working tirelessly since the update dropped yesterday, which is hardly surprising at this point. We'll have a guide for how you can pick up Outbreak Prime Perfected within the next day or so, we just want to iron out the creases and make sure we cover every step.
Outbreak Prime Perfected is just the latest weapon to be added to Destiny 2 via a secret quest. While it's a legacy weapon and joins the ranks of The Last Word, Thorn, and Thunderlord, it's also a secret weapon which puts it in league with Whisper of the Worm. I think it's great that we're still seeing more secret quests in Destiny 2, if this is anything to go by then we should be seeing more of them over the next year or so.
Let us know what you think of this sneaky new secret quest in the comments.
Image Source: Reddit