Xur's Inventory Destiny 2 – March 1st To 5th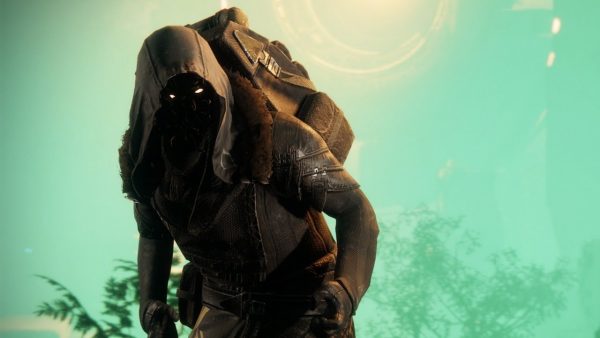 Xur is back once again, and he's actually got some relatively good stuff with him this week. He's lurking over on Nessus in Watcher's Grave this time around, so don't bother looking everywhere else for him. Let's dive in and take a look at what he's got.
Exotic Grenade Launcher: The Colony – 29 Legendary Shards
We've already done our own in-depth analysis of whether The Colony is the best Exotic Grenade Launcher or not. It's definitely worth checking out if you're considering buying it. We'll do a quick overview here.
The stats on The Colony are;
Rounds Per Minute – 140
Blast Radius – 22
Velocity – 42
Stability – 91
Magazine Size – 7-8
Reload Speed – 73
Handling – 86
The hidden stats on The Colony are;
Zoom – 13
Inventory Size – 70-100
Aim Assistance- 60
Recoil Direction – 80
These stats are pretty high for a Grenade Launcher, particularly the Rounds Per Minute. The perks are a massive boost to these, but there are a couple in particular that you'll more than likely see every time on it. The Exotic perk, Insectoid Robot Grenades, makes the rounds from The Colony burst into robots that hunt down enemies and explode in close proximity to them. The only other perk you're likely to see on The Colony is Serve The Colony, which quickly repopulate the rounds in The Colony while it's stowed.
Exotic Hunter Helmet: Knucklehead Radar – 23 Legendary Shards
This base game Helmet might seem simple, but it's incredibly powerful in the right hands, boosting Mobility or Resilience. The Exotic perk, Upgraded Sensor Pack, gives you radar even while you're aiming. The perk also provides an enhanced radar while you're crouched.
Exotic Titan Leg Armour: Peacekeepers – 23 Legendary Shards
Some more base game armour that looks great, boosting either Mobility greatly, or Resilience. the Exotic perk, Mecha Holster, reloads any stowed Submachine Guns and allows you to ready them instantly. The armour also improves handling with SMGs as well as movement while using one.
Exotic Warlock Gauntlets: Claws of Ahamkara – 23 Legendary Shards
This Warmind armour is something Xur's been bringing with him a lot lately. The Gauntlets boost Recovery greatly. The Exotic perk, The Whispers, simply grants an additional melee charge. To put it in the words of the British Prime Minister this week, 'simples'.
So this week there really is no other choice apart from The Colony, unless you already have it. The weapon is brilliant, and super handy in all activities in Destiny 2. With Gambit being a huge focus of the next season it's probably worth having so you can make the most of invasions. If you've already got it though, consult your collection and pick up what you need to complete that.
Let us know what you purchase in the comments.
Destiny 2: Devils Ruin Review