Xur's Inventory Destiny 2 – January 18th To 22nd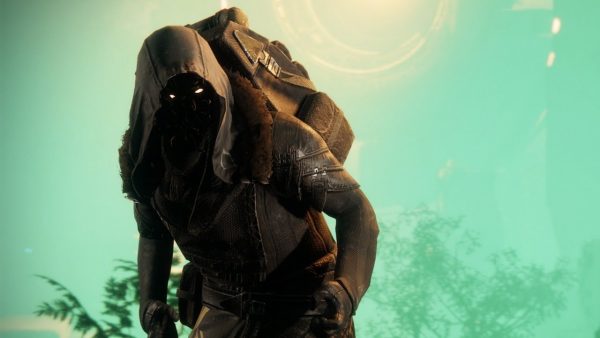 Xur is back again, just like he is every week, and once again he's got some weapons and armour that are yellow, shiny, and will help you out with unique perks. This week he's deemed Io a good enough place to turn up. There's a cave you can find if you run through the main hanger from spawn and keep to the left, he's skulking in there. Or you could just keep an eye out for the huge group of Guardians that are unnaturally gathering in a corner of the map, your choice. Let's dive in and take a look at what he's got this week.
Exotic Pulse Rifle: Vigilance Wing – 29 Legendary Shards
We've actually already done an overview of Vigilance Wing, discussing whether it's the best Exotic Pulse Rifle in Destiny 2 or not, which you should check out before you buy it. For now here's a brief look at it.
The stats on Vigilance wing are; Impact 33, Range 64, Stability 64, Magazine Size 30, Reload Speed 46, and Handling 40. The hidden stats are; Zoom 17, Inventory Size 55, Aim Assistance 60, and Recoil Direction 79.
The Exotic perk on Vigilance Wing, Harsh Truths, makes it fire a 5 round burst instead of a 3 round burst. It'll also heal you when a nearby ally is killed, and give you temporarily increased movement. The only other perk you're likely to see on Vigilance Wing is Last Stand, which improves performance of the weapon and greatly increases your Recovery when you're the last Guardian standing in your Fireteam. The rest of the perks are subject to random rolls, so hope you get some good ones.
Exotic Hunter Leg Armour: Orpheus Rig – 23 Legendary Shards
This base game Leg Armour looks pretty standard, increasing Mobility greatly. The Exotic perk, Uncanny Arrows, gives you ability energy for each enemy you've got tethered by Deadfall Anchors, and gives you more shots for Moebius Quiver. One thing you're probably not aware of is that it also makes you look like you've got a quiver of arrows made of pure light hanging from your belt.
Exotic Titan Chest Armour: Hallowfire Heart – 23 Legendary Shards
This Chest Armour really comes alive when you activate a Solar-powered Super, and either boosts Resilience, or greatly boosts Mobility. The Exotic perk, Sunfire Furnace, improves the recharge rate of Solar abilities. It greatly improves the recharge rate for these when your Super is active.
Exotic Warlock Helmet: Verity's Brow – 23 Legendary Shards
This Warmind Exotic greatly boosts Recovery, and makes you look like you've got some kind of Hive facehugger stuck to your…well you know. The Exotic perk, The Fourth Magic, boosts Grenade recharge rate for you and allies when you make kills with Energy weapons.
So what should you buy? Well I can't tell you for sure, it depends on what you have and don't have, and what you need for your collection. But I can tell you what I'll be getting. I already have Vigilance Wing, I bought it the first week Xur arrived in-game. I main a Hunter, so I already have Orpheus Rig, leaving the Titan and Warlock Exotics for purely collection purposes. However, I've already purchased Hallowfire Heart from Xur before, but I don't have Verity's Brow. So this week I'll be buying Verity's Brow for certain, but if I have enough Legendary Shards left over I'll also get an Engram so I can pick up another random Exotic that I don't already own.
Let us know what you get in the comments.
Destiny 2: Devils Ruin Review