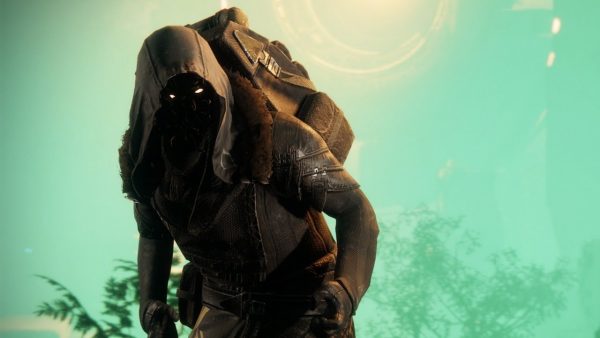 Xur is back! that's right, you can now spend all of the Legendary Shards that you've probably already spent on Polarized Fractaline for Empyrean Foundation on something Exotic. This week we've got a Sword, and some armour of course. Let's dive in and check out what this tentacle-faced stranger brought this week.
Exotic Sword: Black Talon – 29 Legendary Shards
We've already done our own review of Black Talon. You should definitely read that before you go ahead and buy this weapon just in case, but we've also got a quick look at it here for you, in case you just need to make an impulse buy.
Stats
Swing Speed – 46
Impact – 64
Range – 46
Efficiency – 73
Defence – 73
Ammo Capacity – 62
Hidden Stats
Perks
Intrinsic Perk: Crow's Wings – Press fire to fire off a projectile
Tireless Blade – Get Sword ammo for every other powered Sword kill
Exotic Hunter Helmet: Knucklehead Radar – 23 Legendary Shards
This is one of my favourite Exotics, one that moved over from Destiny 1. The Intrinsic perk, Upgraded Sensor Pack, provides radar while aiming, and an enhanced radar while crouching. I can't emphasise enough how useful this is, it's really just an essential Exotic for any Hunter's arsenal.
Exotic Titan Leg Armour: Lion Rampant – 23 Legendary Shards
Another base game Exotic. The Intrinsic perk, Jump Jets, provides additional manoeuvrability while in the air, and enables accurate hip fire whilst in the air with Lift.
Exotic Warlock Gauntlets: Aeon Soul – 23 Legendary Shards
These were added with Curse of Osiris, so could be good right now with Season of Dawn. The Intrinsic perk, Aeon Energy, grants Grenade energy to Warlocks, Melee energy to Titans, and Dodge energy to Hunters when throwing a Grenade if they're Aeon Cult allies. Other allies get a portion of the energy as well though.
Our Take
This week, we've got an awesome Sword on offer. Black Talon is great, and it's there for you to buy. Right now all Guardians are doing is focusing on Empyrean Foundation, which is great, but it's lousy for earning and working towards Exotics. Do yourself a favour and pick this one up, it'll really help you out in the long run.
Let us know what you buy from Xur in the comments.