Xur's Inventory Destiny 2 – February 1st To 5th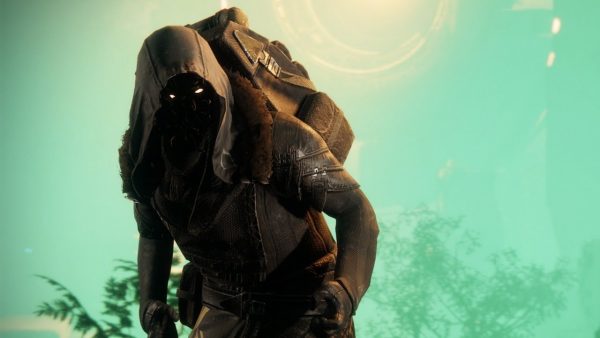 Xur is again back in Destiny 2, and he's got some interesting Exotics for us to pick up for our collections. This week he's on Earth in the EDZ, just head to Winding Cove and he's hanging out in his usual spot up high with a shipwreck.
Exotic Submachine Gun: The Huckleberry – 29 Legendary Shards
We've already done our own overview of whether The Huckleberry is the best Exotic Submachine Gun in Destiny 2, check it out here. It's definitely worth a look before buying it if you've got limited Legendary Shards
The Huckleberry's stats are; Impact 22, Range 58, Stability 56, Magazine Size 37, Reload Speed 10, and Handling 87. The hidden stats are; Zoom 13, Inventory Size 100, Aim Assistance 49, and Recoil Direction 100. These stats don't look terribly good, but there are the perks to consider.
The Exotic perk on The Huckleberry, Ride The Bull, increases the Rate of Fire and Recoil while you're holding down the trigger. Any kills with the weapon will reload a portion of the magazine. The only other perk you'll definitely see on The Huckleberry, Rampage, increases damage with each kill, which stacks three times. These perks really buff the weapon up, and from experience I can say it's pretty brilliant.
Exotic Hunter Leg Armour: St0mp-EE5 – 23 Legendary Shards
This base game Exotic Armour looks great, and has a Forsaken Ornament for you to collect. It increases Mobility greatly, and the Exotic perk, Hydraulic Boosters, increases sprint speed and slide distance. It also improves High Jump, Strafe Jump, and Triple Jump.
Exotic Titan Helmet: An Insurmountable Skullfort – 23 Legendary Shards
Another base game Exotic, this one actually looks incredible in my opinion and increases Recovery greatly, or Resilience. The Exotic perk, Transfusion Matrix, restores melee energy and triggers health restoration with Arc melee ability kills.
Exotic Warlock Gauntlets: Claws of Ahamkara – 23 Legendary Shards
These Gauntlets are a Warmind Exotic, and they have a certain shine that just looks wonderful. They increase Recovery greatly, and the Exotic perk, The Whispers, gives you an additional melee charge. This might sound a bit rubbish compared with other Exotics, but that additional melee charge can come in real handy.
This week there's not much in Xur's inventory that's too exciting. I would say go for The Huckleberry if nothing else because it's pretty damn great. As always, check your collections and make sure you pick up what you don't have, because that will really help you get closer to having every Exotic.
Let us know what you pick up in the comments.
Destiny 2: Devils Ruin Review