Whisper Of The Worm Developer Team Send Thank You Gift To World First Fireteam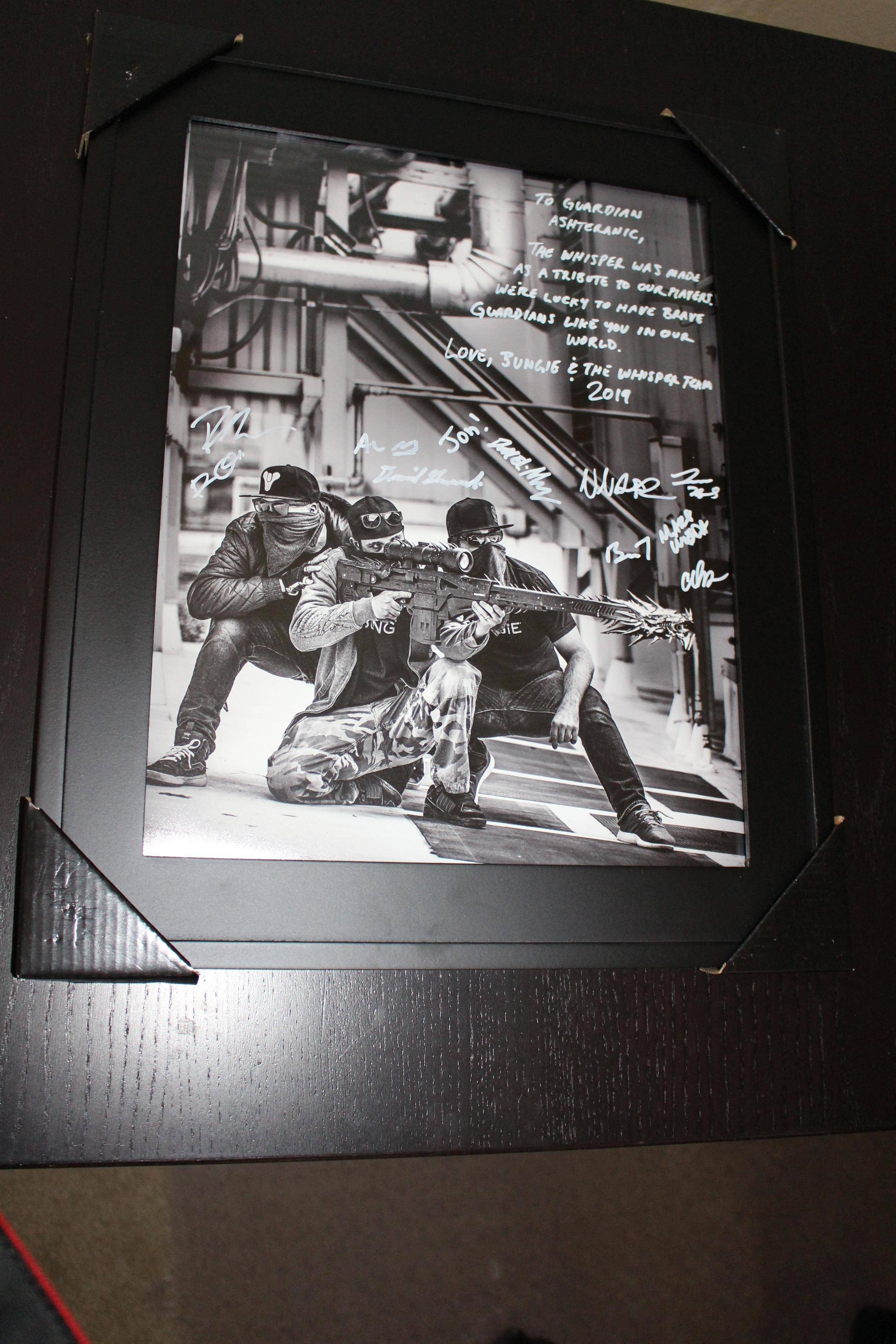 The developers of the Whisper of the Worm mission have sent the team who completed it first a very special gift as a thank you for their efforts in 2018.
The mission was first hinted at on a very unexpected Friday in July 2018. The Destiny Twitter account began making references to Whispers heard on Io, and the community of Guardians began to wildly speculate.
Soon after this tease a Guardian discovered that there was a new timed mission that was somehow related to the Public events on Io, specifically in Lost Oasis. They posted about it on Reddit, and the race was on to find and finish the mission before anyone else did.
The Fireteam to finish this mission first was made up of the Reddit user who posted this news, Ashteranic, LuigiSoS, and Squid. They succeeded in completing the mission first and each gained Whisper of the Worm as a result. Below is their video detailing their world first achievement forever.
Unfortunately for the Fireteam they never actually knew if they were the ones to finish the mission first. There wasn't anything out there that congratulated them or notified the entire community of the completion like there is with Black Armoury and Forsaken.
However, Bungie recently reached out to the Guardians to let them know that they were the first ones to ever finish the mission. Considering this was a secret mission that was basically dropped in Destiny 2 with little more than a sentence to let everyone know it was there, this is quite an achievement.
What Bungie sent these Guardians is pretty damn cool, check it out below. The full album of package to opening is here.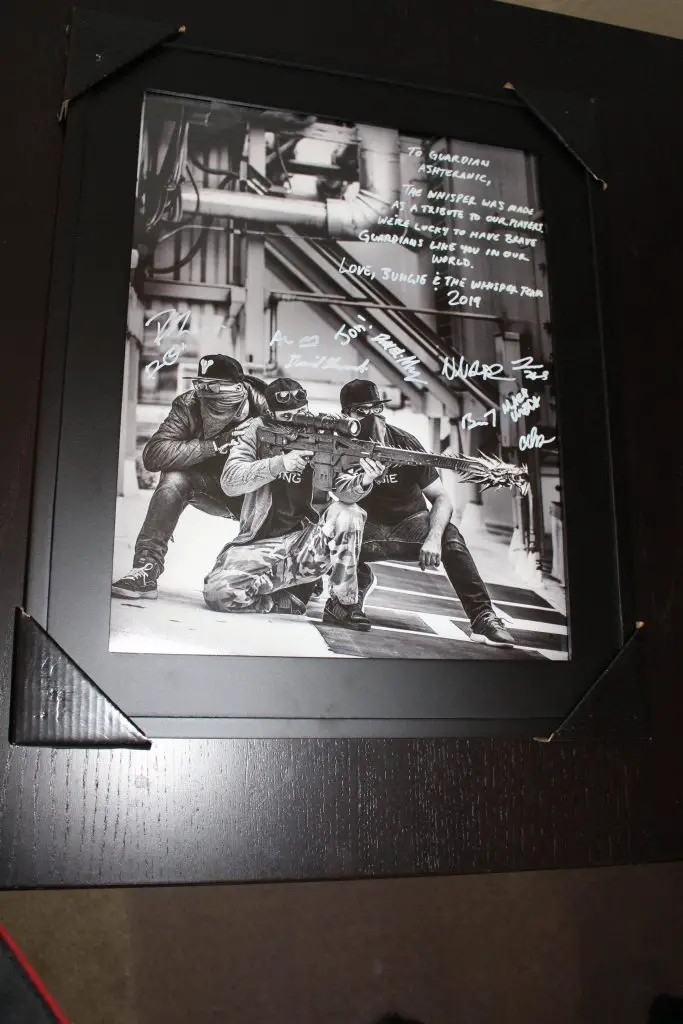 This is just a thank you gift from Bungie, and it's really awesome. Even though this is just a picture, it's so nice to see Bungie reaching out to the community to thank those who are extremely dedicated to playing for all that they do.
The full Reddit post can be found here. This is one of those news pieces from the community that restores my faith in Bungie as a developer, and should give you hope for the future of the game. Let us know what you think of it in the comments.
Image source: Reddit
Destiny 2: Devils Ruin Review