Crimson Days 2019 Details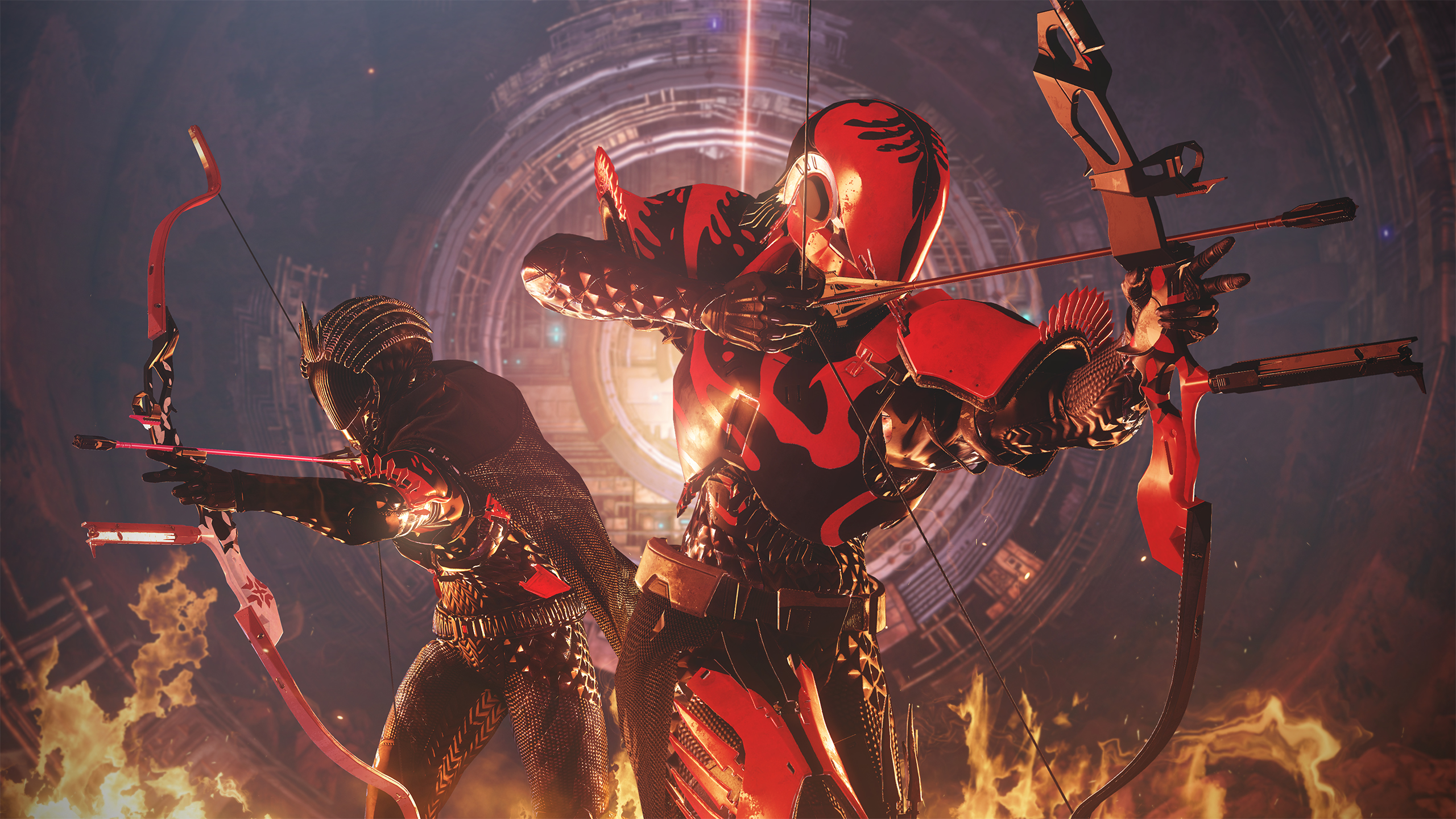 It's back Guardians and it's better than ever. That's right, today Bungie released details about Crimson Days for 2019, and have listed all the ways it's different, the same, and all about love. Details of Crimson Days 2019 leaked earlier in the year, and while they were accurate there's a lot more to the event this time around.
First things first, if you didn't already know, Crimson Days 2019 begins next week. It starts on the 12th of February 2019 and will run for a week until the next reset, so if you want to get all of the loot you'll need to be playing every day.
Crimson Doubles
The event marks the return of Crimson Doubles, the 2V2 playlist in the Crucible. This playlist sees you team up with just one other Guardian to take on another team of 2. Sticking close to your partner increases ability recharge rates, while moving too far from them shows you up on the enemy's sights, not terribly helpful. All Crucible modes including Crimson Doubles will have Valor bonuses applied during the event.
The event will begin on the 12th of February, but you'll need to talk to Lord Shaxx to begin it properly. He'll give you the Fire of of the Crimson Days Emblem as a start. He will have 5 Crimson Bounties for you to complete, 4 of which will rotate daily so you can complete at least that many a day. The final bounty is a weekly one, and tasks you with going into the Nightfall and completing it with your partner, or a chosen friend I would imagine. The other Bounties are a mix of PVP and PVE to give Guardians of all interests something to do this event.
Rewards
This year Shaxx is giving out Confectionary Hearts for completing Crimson Doubles matches, as well as turning in Crimson Bounties. These are the new currency that you'll be using to purchase rewards from the event, including The Vow, an event exclusive Bow.
All of the rewards from last year return, and two new ones have been added to keep things interesting for those who already have everything. The Vow is also available for an undefined number of Confectionary Hearts, and will drop at max Power Level, 650. This is a great weapon to grind for if you want to get a max power weapon ready for the Season of the Drifter. It also drops at full Masterwork which is nice.
When playing Crimson Doubles matches you'll earn 7 Confectionary Hearts for every win and 5 confectionary Hearts for every loss. Daily Bounties award 15 Confectionary Hearts upon completion, and the Weekly Nightfall Bounty earns you a massive 75 Confectionary Hearts.
The rewards are available from Shaxx at the following costs:
Tirastrella Legendary Ghost Shell – 25 Confectionary Hearts
Undeterred Exotic Sparrow – 50 Confectionary Hearts
The Vow Legendary Bow – 100 Confectionary Hearts
Wardcliff Coil Ornament – 125 Confectionary Hearts
Flaunting Dance Legendary Emote – 150 Confectionary Hearts
Warmhearted Gift Package – 15 Confectionary Hearts
The Warmhearted Gift Package is a way for Guardians to spend their extra Confectionary Hearts in order to get enhancement Cores, Weapons, Mods, Gear, and Resources.
Triumphs
There will be brand new Triumphs for Crimson Days that all Guardians can work towards. Completing every one will award The Sugary Ghost Shell, something that some of us may have earned in Destiny 1.
Engram Drops
Whilst Crimson Days is active Engrams are dropping double once again, just like they were for The Dawning. This means that for every Bright Engram drop you get a Crimson Engram too. The Engram contents haven't changed, meaning there's every chance you'll get something that you didn't get last year.
There are two items which are exclusive purchases from Eververse. These are the Tiny Bow Emote, and the Ornament for The Vow.
Crimson Days Hoodie
In addition to the rewards we can earn in-game, there's also a hoodie we can buy. Once Guardians earn The Vow they'll get a discount code to unlock The Vow hoodie, see below, which will be available from the Bungie Store. For every purchase Bungie will also send a charity pin, and donate $7 for every pin sent to the Bungie Foundation, granting Make-A-Wish wishes for those who need them. The discount codes will be emailed, so make sure email notifications for bungie are turned on.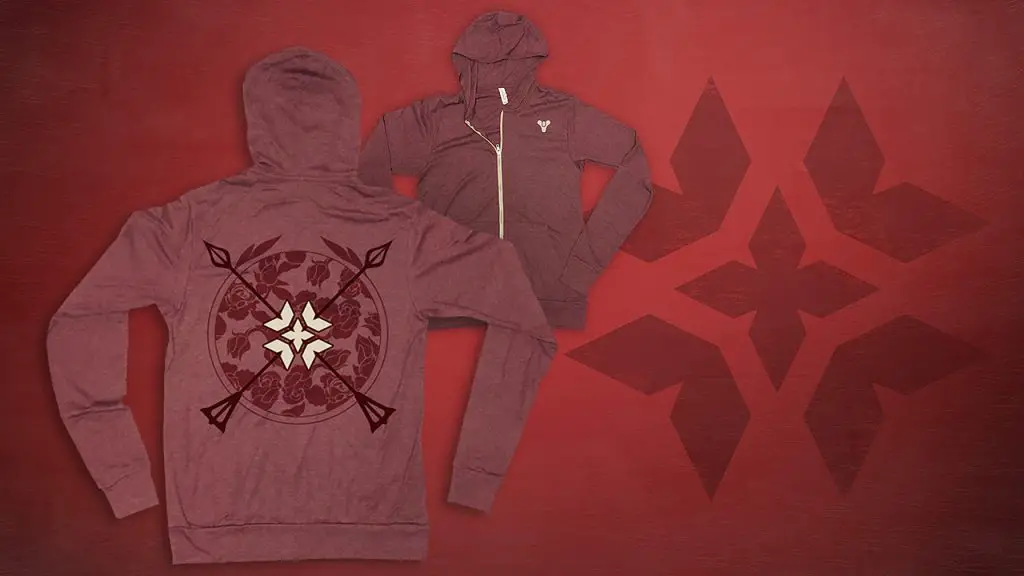 Let us know what you think of Crimson Days 2019 in the comments.
Image Source: Bungie
Destiny 2: Devils Ruin Review