Xur's Inventory Destiny 2 – February 14th To February 18th 2020
Xur is back in Destiny 2 once again! this week he's dropping in just in time for Valentine's Day, or Crimson Days as we Guardians call it. This week, as usual, he has loads of Exotic goods for you to pick from. It's pretty great that he's here in the middle of an event like Crimson Days, because you can definitely use the Exotic weapon this week to do some serious damage in Crimson Doubles. You can find him on Nessus, on Calus' Ship, this week, let's dive into what he's got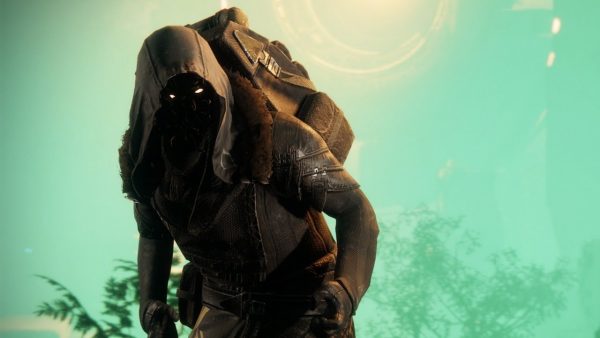 Xur is back in Destiny 2 once again! this week he's dropping in just in time for Valentine's Day, or Crimson Days as we Guardians call it. This week, as usual, he has loads of Exotic goods for you to pick from. It's pretty great that he's here in the middle of an event like Crimson Days, because you can definitely use the Exotic weapon this week to do some serious damage in Crimson Doubles. You can find him on Nessus, on Calus' Ship, this week, let's dive into what he's got
Exotic Shotgun: Tractor Cannon – 29 Legendary Shards
We've already done our own in-depth analysis of Tractor Cannon. You should definitely check that out before buying it this week, but we'll still go through the stats and perks so you know what you're buying at a glance at least.
Stats
Impact – 65
Range – 28
Stability – 96
Handling – 42
Reload Speed – 24
Rounds per Minute – 80
Magazine – 4
Hidden Stats
Aim Assistance – 90
Inventory Size – 0
Recoil Direction – 60
Zoom – 12
Perks
Intrinsic Perk: Repulsor Force – This shotgun emits a powerful force that pushes enemies away. The force suppresses abilities, and makes enemies more vulnerable to any incoming damage.
The Scientific Method – Gain temporarily increased speed and handling just after damaging an opponent.
Exotic Hunter Chest Armour: The Dragon's Shadow – 23 Legendary Shards
This is a great Exotic, every Guardian says so. the Intrinsic perk, Wraithmetal Mail, gives you increased speed and weapon handling speeds for a short while after dodging. Dodging also reloads all weapons. I can't stress how damn useful this Exotic is.
Exotic Warlock Chest Armour: Starfire Protocol – 23 Legendary Shards
This is the Exotic most Warlocks have, so if you don't own it you should buy it. The Intrinsic perk, Fusion Harness, gives your Fusion Grenades an additional charge, and they recharge from empowered weapon damage. Fusion Grenade kills will also grant Rift energy.
Exotic Titan Gauntlets: Wormgod Caress – 23 Legendary Shards
This Exotic is currently disabled, has been for a month, but it's worth grabbing just for your collection. The Intrinsic perk, Burning fists, increases your melee damage for a short period of time with each melee kill. This can be extended and stack to make your hands like the fists of god.
Our Take
As we suggest every week, buy what you don't have. As one Guardian has publicly pointed out on Reddit recently, every Exotic is just one update away from being usable, or overpowered. You want to have an Exotic when it becomes incredible, so just buy what you don't have. With that said, Tractor Cannon is just amazing in general, so buy that if you're stuck for what to spend those Shards on this week.
Let us know what you pick up in the comments.
Destiny 2: Devils Ruin Review