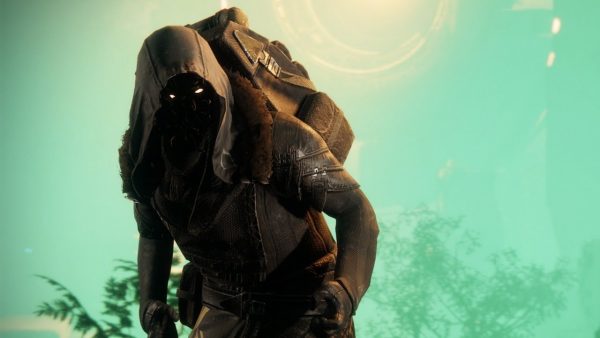 Xur is back in Destiny 2 for the last time during an Iron Banner event in Season of Opulence. That's quite specific, but also true! This week he's on Titan, which means he's in a dark container somewhere they you need to find. Look for the Guardians in a group somewhere off the beaten track, that's probably where he is.
Exotic Pulse Rifle: Vigilance Wing – 29 Legendary Shards
We've already written an analysis article on whether Vigilance Wing is the best Exotic Pulse Rifle or not. Give that a read before you buy it so you know what you're buying into. We'll still cover the basic stats and perks here for you, just to give you an overview.
Stats
Rounds per Minute – 530
Impact – 33
Range – 68
Stability – 73
Magazine – 30
Reload Speed – 46
Handling – 49
Hidden Stats
Zoom – 17
Inventory Size – 55
aim Assistance – 60
Recoil Direction – 79
Perks
Exotic Perk: Harsh Truths – Vigilance Wing fires a 5 round burst. Gain increased health regeneration and movements speed when a nearby ally is killed
Last Stand – Greatly increased recovery and improved weapon performance when you are the last living member of your fireteam alive
Exotic Titan Gauntlets: Aeon Safe – 23 Legendary Shards
These incredible Warmind Gauntlets increase Mobility or Resilience. The Exotic perk, Aeon Energy, will grant the following to Aeon Cult allies when you summon a Barricade. Grenade Energy to Warlocks, Dodge Energy to Hunters, and Melee energy to Titans. All other allies will receive a portion of the energy.
Exotic Warlock Chest Armour: Chromatic Fire – 23 Legendary Shards
This Forsaken Chest Armour boosts Recovery or Resilience. The Exotic perk, Crystalline Transistor, create an explosion in the element of your equipped Subclass when you get a precision kill with your kinetic weapon.
Exotic Hunter Chest Armour: Ophidia Spathe – 23 Legendary Shards
This Warmind Chest Armour boosts Mobility and Recovery. The Exotic Perk, Scissor Fingers, gives you two knives per charge.
Our Take
This week there isn't much new, but there's a lot to help you in Iron Banner. Ophidia Spathe's double knife charge will definitely aid you in the Crucible when you accidentally miss that critical knife throw. I like the idea of the explosions with Chromatic Fire, but they might be too hard to pull off effectively in Iron Banner. Aeon Safe is a bit risky, unless you work with a team of Aeon Cult allies.
Let us know what you pick up in the comments.