Xur's Inventory Destiny 2 – August 24th To 26th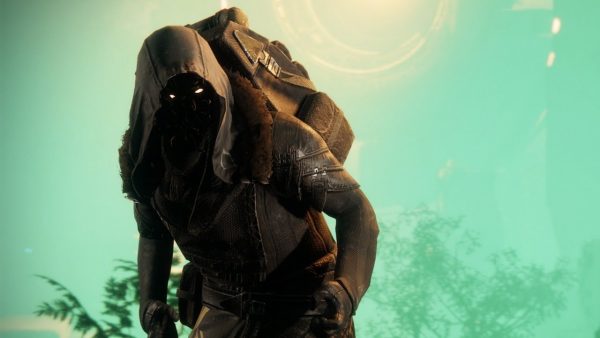 Xur is back, which isn't as exciting as the news we got from Gamescom, but still very exciting nonetheless. This week he's got some familiar gear but that isn't such a bad thing since we've been spoiled with new content, and will be soon again when Forsaken hits. Let's take a look at what he's selling and see what we're getting this week.
Exotic Submachine Gun: Riskrunner – 29 Legendary Shards
This is a Destiny 2 base game Exotic and it's brilliant, at least I think so. It's ranked #33 in PVP, firing 900 Rounds Per Minute, has an Impact of 20, Range of 55, Stability of 60, Magazine of 37, Reload Speed of 42, and Handling of 51. The hidden stats are a Zoom of 13, Inventory Size of 36, Aim Assistance of 50, and Recoil Direction of 94. While these stats are middling the weapon more than makes up for it with the perks.
The Exotic perk, Arc Conductor, makes the weapon more powerful and helps you resist Arc damage when you take Arc damage. Any kills you make while in the overcharged state will extend it. The rest of the perks are; Arrowhead Brake, which greatly controls Recoil, and increases Handling Speed, Extended Mag, which which greatly increases Magazine Size but greatly decreases Reload Speed, Superconductor, which chains lightning between enemies while Arc Conductor is active, and Short-Action Stock, which greatly increases Handling Speed.
These perks really do bring the weapon into its own, and for me it's one of the best in the entire game. Certainly the best Submachine Gun. However, if you hate being up close and personal with enemies then it may well be your worst nightmare, but it's worth looking at regardless.
Exotic Titan Leg Armour: Mk. 44 Stand Asides – 23 Legendary Shards
This Leg Armour has a touch of Egypt about it, and that's because it's from the Curse of Osiris expansion. The armour increases Mobility or Resilience, and the Exotic perk, Seriously, Watch Out, grants the user an overshield when sprinting with Seismic Strike, Shield Bash, or Hammer Strike, and at full health. Any hits with these abilities will recharge melee energy.
Exotic Hunter Chest Armour: Ophidia Spate – 23 Legendary Shards
This Hunter Chest Armour is from the most recent expansion, Warmind, and looks bloody brilliant. The armour greatly increases Mobility or increases Recovery, and the Exotic perk, Scissor Fingers, gives you two knives per charge.
Exotic Warlock Helmet: Eye of Another World – 23 Legendary Shards
One of those super creepy bits of armour that Warlocks wear to put the rest of us off of our game. It greatly increases Recovery, and the Exotic perk, Cerebral Uplink, highlights priority targets and improves the regeneration speed of grenades, melee, and rift abilities.
All in all we have some very good items on offer this week. If I had to pick one it would be the Chest Armour for Hunters this week. Keep the collection you're building in mind and go for what you main, not for what looks great necessarily.
Destiny 2: Devils Ruin Review