New Destiny 2 Gambit Gameplay Available On September 1st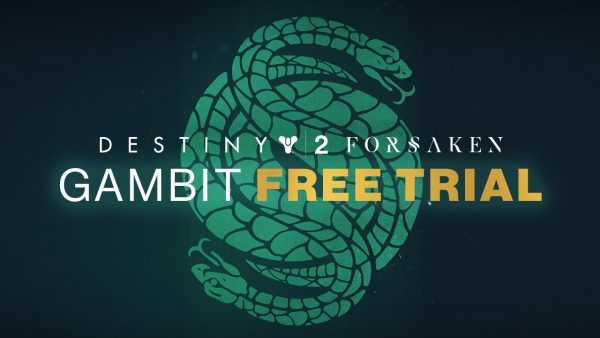 Yesterday at Gamescom 2018 Bungie announced that they're making Gambit available for a limited time before the release of Destiny 2 Forsaken. The new PVPVE mode which blends the game's base-gameplay with the Crucible mode is going to be live in Destiny 2 for 24 hours on September 1st.
It doesn't seem like the trial is going to adhere to standard Destiny 2 reset times, which have been different to those of Destiny 1 anyway and really screwed with how us old fans play the game. Instead the trial is going live from 1PM EDT on September 1st, and will run until 1PM EDT on September 2nd.
No restrictions on having an online pass will be inflicted on PC users, but Playstation 4 Guardians will need to have Playstation Plus, and Xbox One Guardians will need to have Xbox Live Gold in order to access this exclusive early version of some upcoming Forsaken content.
We suggest that you take advantage of this mode while it's available because it'll give you a decent chance to be bad and get good at it before September 4th, when Destiny 2 Forsaken launches.
There is also the chance that some new and exclusive gear will drop in this early version of Gambit. While Bungie isn't officially launching Forsaken until September 4th, they're likely to put out some of the additional weapons and gear we can earn from Gambit with this release. With modes such as SRL in the past we've been able to earn other event-exclusive gear, so it's possible that there will be something new coming this weekend.
The key difference between Gambit's brand of PVP is that you don't actually have to do any of it. Enemy Guardians will invade your arena, and one Guardian from your team will invade theirs. This means that the Guardian who believes they are best at PVP will be doing all the work, and if you know you're not great, or simply don't enjoy it, then there's no pressure on you to get in there and mess things up.
Even if you can't earn any new gear from Gambit this weekend it's worth giving it a go. If you play Destiny 2 every week then it'll give you something to mix up the usual formula of Destiny 2 gameplay that you've no doubt become used to. Let us know whether you'll be playing Gambit this weekend in the comments.
Image Source: YouTube
Destiny 2: Devils Ruin Review