Xur's Inventory Destiny 2 – August 23rd To 27th 2019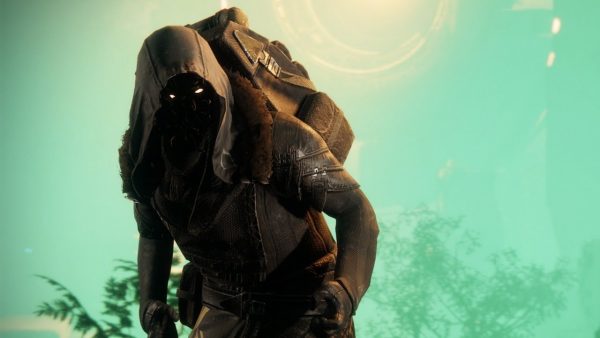 Xur is back in the world of Destiny 2 in a post-Gamescom 2019 state, but he's not that excited I'm afraid. He's got one really cool Exotic weapon though, so that is something if you've been looking for a good one from him for a while. This week he's hanging out on Nessus on the big old barge there. Let's dive in and have a look at what he's got. Just a little note before we start, I won't be bothering with the stats that armour has since it's all changing with Armour 2.0.
Exotic Fusion Rifle: Arbalest – 29 Legendary Shards
We've already done out own in-depth analysis of whether Arbalest is the best Exotic Fusion Rifle or not, which you should definitely read before buying it this week. However, we'll briefly cover some of the stats and perks here to give you an overview.
Stats
Charge Time – 533
Impact – 41
Range – 60
Stability – 60
Magazine – 5
Reload Speed – 35
handling – 28
Hidden Stats
Zoom – 25
Inventory Size – 34
Aim Assistance – 61
Recoil Direction – 87
Perks
Exotic Perk: Compounding Force – Fires slugs that cause huge damage to enemy's elemental shields
Disruption Break – Breaking an enemy's shield with this weapon makes them more vulnerable to kinetic damage for a short window
Exotic Titan Gauntlets: Ashen Wake – 23 Legendary Shards
Ashen Wake is a Warmind Exotic, which is great news since we're all going back to Mars soon with the upcoming community event. The Exotic perk, Bring The Heat, gives Fusion Grenades increased throw speed, and they explode on impact.
Exotic Warlock Helmet: Crown of Tempests – 23 Legendary Shards
This is a magical-looking Helmet that I would wear all the time if my main was a Warlock. The Exotic perk, Conduction Tines, increases the recharge rate of Arc abilities and extends Stormtrance when you make Arc ability kills.
Exotic Hunter Gauntlets: Shinobu's Vow – 23 Legendary Shards
These Gauntlets are ones that I rock on my Hunter as often as possible, introduced with Curse of Osiris. The Exotic perk, New Tricks, improves your Skip Grenade, granting you an additional charge. Skip Grenades will also return Grenade energy when you damage enemies with them.
Our Take
That's Xur for this week! If we had to point out one Exotic to buy, we'd say Arbalest. This weapon is an amazing addition from The Revelry, and it burns through enemies like no one's business. Let us know what you pick up in the comments.
Destiny 2: Devils Ruin Review