Xur's Inventory Destiny 2 – August 17th To 20th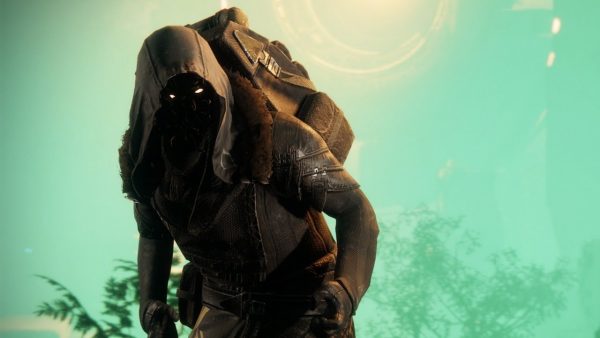 Xur has come back, and you're probably in dire need of something to A) help you in the Iron Banner, and B) help you with the Solstice of Heroes, so get to seeing him soon. Let's go ahead and have a look at what this tentacle-faced weirdo has in store for you this week.
Exotic Hand Cannon: Sunshot – 29 Legendary Shards
Sunshot is my favourite Exotic Hand Cannon, but could it be yours? The weapon fires 150 Rounds Per Minute, has an Impact of 80, Range of 38, Stability of 46, Magazine of 8, Reload Speed of 75, and Handling of 83. The hidden stats are a Zoom of 14, Inventory Size of 53, aim Assistance of 60, and Recoil Direction of 98.
The Exotic perk, Sunburn, makes this weapon fire explosive rounds that highlight targets that take any damage from it. The rest of the perks are; Chambered Compensator, which increases Stability, moderately controls Recoil, and slightly decreases Handling Speed, Accurized Rounds, which increases Range, Sun Blast, which makes targets that are killed explode in a Solar energy burst, and Textured Grip, which greatly increases Handling Speed, and slightly decreases Stability.
This weapon is brilliant I have to say. It's a pretty smooth Hand Cannon that'll help you out in a pinch, and it's bloody handy to be able to track enemies through walls in the Crucible with it. The only downside is that rate of fire, which can be really frustrating if you miss a shot and miss out on a kill.
Exotic Hunter Leg Armour: Orpheus Rig – 23 Legendary Shards
Some base game Leg Armour that looks okay, increasing Mobility greatly. The Exotic perk, Uncanny Arrows, gives you ability energy for every enemy you tether with Shadowshot anchors. This is a pretty handy perk to have if you're running a Nightstalker.
Exotic Titan Leg Armour: Lion Rampant – 23 Legendary Shards
Some Leg Armour that makes your Titan look like a Cosmonaut, increasing Resilience greatly. The Exotic perk, Jump Jets, gives you some additional manoeuvrability while in mid-air, enabling accurate hip fire when you're in the air from Lift.
Exotic Warlock Gauntlets: Karnstein Armlets – 23 Legendary Shards
These Gauntlets really do look like some of the cooler armour in Monster Hunter World, and they increase either Resilience or Recovery. The Exotic perk, Vampire's Caress, restores a large chunk of health instantly with a melee kill, and that effect will continue to restore health from then on.
This week it's easy to say go for Sunshot, because it's my favourite weapon. Obviously you should be thinking about what you need to help you in the Iron Banner, but mainly have a think about anything you need for the Heroes of Solstice event. There's a Triumph that requires 25 Exotics, so maybe think about that before you buy or don't buy.
Either way let us know what you do in the comments.
Destiny 2: Devils Ruin Review