Xur's Inventory Destiny 2 – August 10th To 13th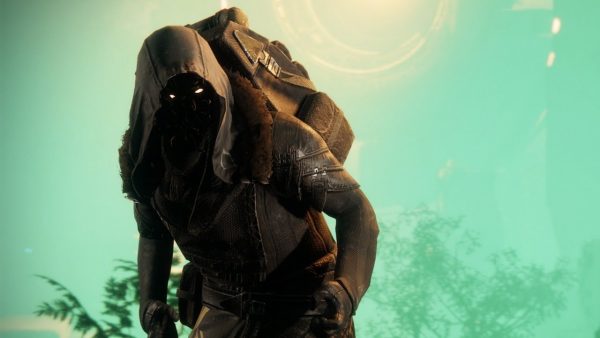 Xur is back again this week and he's hanging out in the Tower waiting for you. If you need a little helping hand with the Solstice of Heroes this might be your ticket, but let's take a look at what he's got first.
Exotic Trace Rifle: Prometheus Lens – 29 Legendary Shards
This is one of only two Exotic Trace Rifle in the entire game, but it might be worth it if you don't have one. This weapon fires 1000 Rounds Per Minute, has an Impact of 6, Range of 64, Stability of 50, Magazine of 100, Reload Speed of 64, and Handling of 42. The hidden stats are a Zoom of 16, Inventory Size of 100, Aim Assistance of 100, and Recoil Direction of 90.
The Exotic Perk, Prismatic Inferno, makes the weapon fire a Solar trace beam, generating a damaging heat field which grows while the weapon fires and expands the longer it's being fired. The rest of the perks are; Chambered Compensator, which increases Stability, moderately controls Recoil, and slightly decreases Handling Speed, Projection Fuse, which increases Range, Flame Refraction, which returns a fraction of the ammo used back to the magazine with each kill, extending overall duration, and Composite Stock, which slightly increases Stability, and Handling Speed.
If you want to get a look at whether this is the best Exotic Trace Rifle in the Destiny 2 then check out our analysis.
Exotic Hunter Helmet: Celestial Nighthawk – 23 Legendary Shards
This is a pretty good Helmet, increasing Mobility or Resilience. The Exotic perk, Hawkeye Hack, modifies the Golden Gun to fire one single shot which has incredibly high damage, exploding any enemies killed.
Exotic Titan Gauntlets: Doom Fang Pauldrons – 23 Legendary Shards
These are base game Gauntlets but still look great, increasing either Resilience or Recovery. The Exotic perk, Horns of Doom, grants Super energy with Void melee kills. Melee kills will also recharge grenade, and grenade hits will extend your Super when Sentinel is active.
Exotic Warlock Chest Armour: Wings of Sacred Dawn – 23 Legendary Shards
This Chest Armour greatly increases Mobility or increases Recovery. The Exotic perk, Tome of Dawn, will suspend you for a short time in the air when aiming while airborne with Dawnblade equipped. Any precision hits will extend the effect.
Out of everything this week, I would go for what will build up your Exotic collection first off. If you have the Triumph requiring 25 Exotics then you should go for something that's going to make your life easier, and I can't recommend Prometheus Lens enough if I'm honest.
Let us know what you pick up in the comments.
Destiny 2: Devils Ruin Review