Xur Inventory Destiny 2 – December 29th to January 1st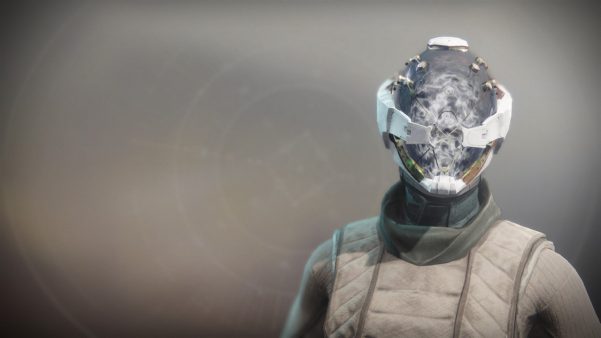 Xur has returned to Destiny for the final time in 2017, bringing with him some familiar goods as well as a good sign for the future and 2018. Let's take a look at what he's selling.
Firstly we have a Fated Engram for the first time since Bungie announced they would be heading to Xur's inventory. This can be purchased for a whopping 97 Legendary Shards but it's worth it because you'll only get an Exotic item that you don't already have. If you're not interested in anything else in this list then buy it.
Exotic Pulse Rifle: Vigilance Wing – 29 Legendary Shards
This Pulse Rifle looks like it's from Osiris' armoury but it was sold by Xur way before then. It fires 530 rounds per minute, has Impact of 33, Range of 64, Stability of 64, Reload Speed of 46, and Handling of 40. The hidden stats are Zoom of 17, Inventory Size of 55, Aim Assistance of 60, and Recoil Direction of 79. All in all these stats are right in the middle and not the best for an Exotic Weapon.
The Exotic Perk, Harsh Truths, means the weapon fires 5 rounds per shot, and increases health regeneration and movement speed when a nearby ally is killed. When it comes to the rest of the perks it starts with Corkscrew Rifling, a balanced barrel that slightly increases Range and Stability as well as Handling Speed. Alloy Magazine makes it faster to reload when the Magazine is empty, and Last Stand improves weapon performance when the wielder is the last member of a Fireteam alive. Finally, Composite Stock slightly increases Stability and Handling Speed.
In all honesty I've used this weapon and found that there are a number of better Legendary ones. It's definitely better for you to buy anything else, unless this is required for your collection.
Hunter Helmet: Foetracer – 23 Legendary Shards
Foetracer is a strange looking helmet that increases Resilience and Health Recovery. The Exotic Perk, Relentless Tracker, visually marks targeted enemies, dealing more damage to those marked with low health.
Titan Leg Armour: Peacekeepers – 23 Legendary Shards
This Leg Armour boosts Mobility and Health Recovery. The Exotic Perk, Mecha Holster, reloads your stowed Submachine Guns and allows you to ready them instantly, making short work of enemies while you've got Power Ammo.
Warlock Helmet: Eye of Another World – 23 Legendary Shards
Apart from looking brilliant this Helmet increases Mobility and Health Recover. The Exotic Perk, Cerebral Uplink, will highlight priority targets, and improve the regeneration speed of grenades, melee, and rift abilities.
Ultimately I would tell you to buy the Warlock Helmet because it looks incredible! However, you should always buy what you on't have in order to bolster your collection. The Exotic Weapon this week might well be complete trash but that doesn't mean you shouldn't buy it if you don't have it. That Warlock Helmet is pretty damn great though.
Image Source: DestinyWiki
Destiny 2: Devils Ruin Review