Destiny 2 Nightfall Strike Guide: A Garden World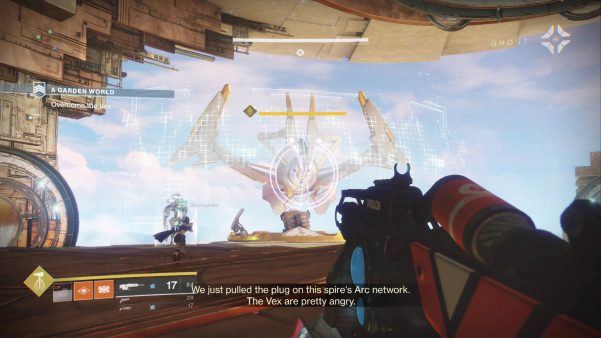 This week marks the first Nightfall Strike of 2018, bringing with it some new challenges and modifiers for Guardians to take on and conquer. The Nightfall modifiers and challenges may change from week to week so keep an eye out on the site for details on what the Strikes are each week.
The Nightfall Strike this week is A Garden World which takes place on Mercury and sees Guardians battling the Vex around the planet, throughout time, and inside The Infinite Forest.
This week the Modifiers are Torrent and Timewarp: Zero Hour. Torrent is a fun Modifier because it increases Guardian ability recharge rates, but Timewarp: Zero Hour makes it so that you can't extend the time limit of the Strike, meaning Guardians need to be fast and efficient in order to complete the Nightfall this week. This second Modifier is particularly Vexing (see what I did there?) if you're trying to complete the Nightfall Challenges as well.
The Challenges for A Garden World this week are Speed of Dark, Unbroken, and Shielded Minotaur. Speed of Dark requires your to finish the Strike with at least five minutes left on the timer, not so bad to be honest. Unbroken requires you to complete the Strike with fewer than three deaths, which isn't too hard if you're good at the Strike and have some decent gear. Finally the Shielded Minotaur Challenge requires you to destroy the Shielded Minotaurs in less than 90 seconds during the encounter with them, which is going to make finishing the Strike and completing this Challenge incredibly tough.
The Nightfall Strike is available now, but Destiny 2 is going down for maintenance tomorrow so our best bet is either today or tomorrow if you're looking to team up with other Guardians looking to complete the challenges as soon as possible.
In terms of level of difficulty this week is quite a hard Nightfall to try and complete all the Challenges for. With that said, harder Challenges reap better rewards, and if you're already really good at Destiny 2 then this should make for a more Challenging run for you. With a higher Power Level to attain the Nightfall Strike is the perfect way to get the gear to get you there, so get on DestinyLFG or the Subreddit and find a Fireteam to take it on with now. Let us know how you get on in the comments.
Image Source: USGamer
Destiny 2: Devils Ruin Review